Learning
Autumn 2 - Incarnation
Assessment for this topic
Christians remember Jesus' last week at Easter

I can re-tell the story of Palm Sunday using role play
I can re-tell the story of Palm Sunday through song ( shout Hosanna)
I can talk about how the cross is a symbol to help us remember 'Good' Friday
I can help make my own Easter garden
I know that Easter Eggs are a symbol of new life

Jesus' name means 'He Saves'

I know that Jesus' name means 'He Saves'

Christians believe Jesus came to show God's love (Challenge)

I know that Christians believe Jesus came to show God's love (Challenge)

Christians try to show love to one another (Challenge)

I can talk about ways that show we love and care for one another (Challenge)
Keywords for this topic
Jesus
Christians
Nativity
Gospels
Nazareth
Bethlehem
Manger
Shepherds
Angel
Gabriel
Mary
Joseph
Knowledge to be learnt in this topic
Pupils will know that:
Christians believe that Jesus is God and that he was born as a baby in Bethlehem
The Bible point out that his birth shows he was extra ordinary (e.g. he is worshipped as a king in Matthew) and that he came to bring good news (e.g. to the poor in Luke)
Christian celebrate Jesus's birth; advent for Christians it is a time for getting ready for Jesus is coming
Useful websites for this topic
Half-termly article for this topic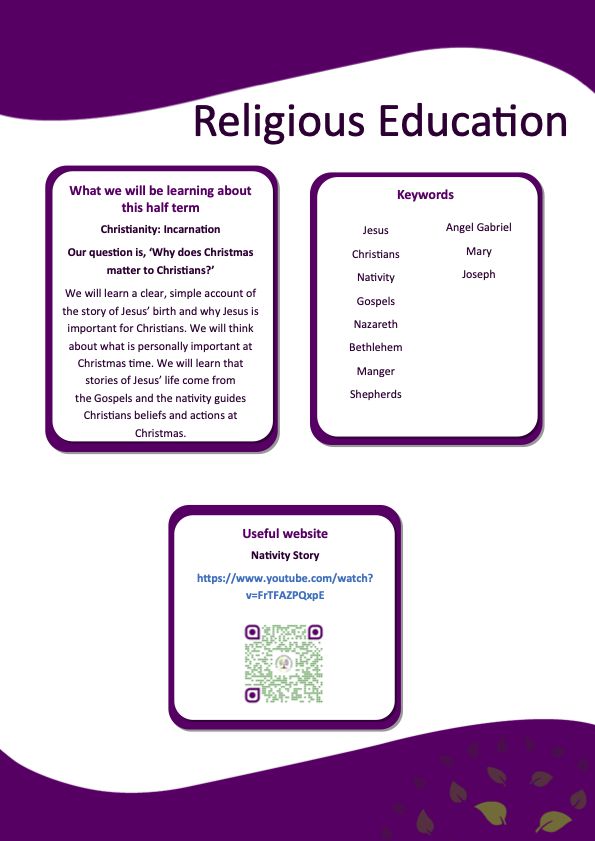 Yearbook articles
For the academic year 2022-2023, each child will be given a yearbook for their year group outlining the learning and information in each subject.