Learning
Leaf Through A Good Book
Leaf Through A Good Book is an approach from St Stephen's to encourage a wider range of reading across school, to support home and pupils with how to read and to develop a lifelong love of reading.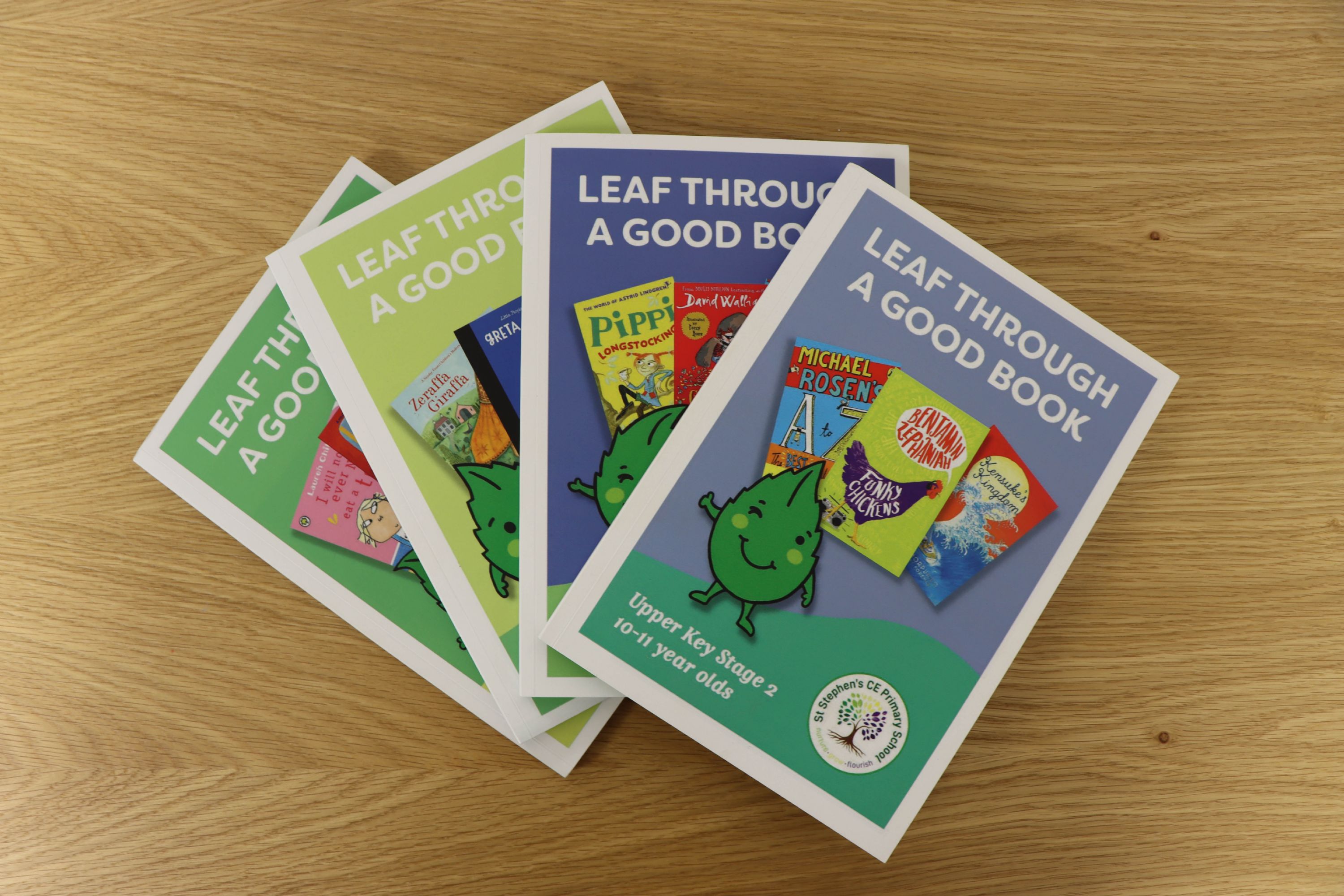 Our school logo has 50 leaves. Each leaf represents a book to experience - to read, have read to, to read together in school or at home or to listen to. There are poetry books, picture books, information and longer fiction. Each is a gateway to a wider experience of reading.
Each book has information about it - when it was written, by whom, the number of pages and words, website links and a blurb about the book. Each page also has details of further books you may enjoy.
Explore these books and open up a world of language, experience and enjoyment for all.
Click below to find out more about the 50 books in each set