Learning
Leaf Through A Good Book
Leaf Through A Good Book is an approach from St Stephen's to encourage a wider range of reading across school, to support home and pupils with how to read and to develop a lifelong love of reading.
We are currently finishing the print-ready version of the books. If you would like to know more about the progress we are making with the books, or wish to enquire in the future about purchasing them for yourself, your school or your academy group, please register here.
Click below to find out more about the 50 books in each set
You may also follow us on our dedicated Twitter and Instagram pages for Leaf Through a Good Book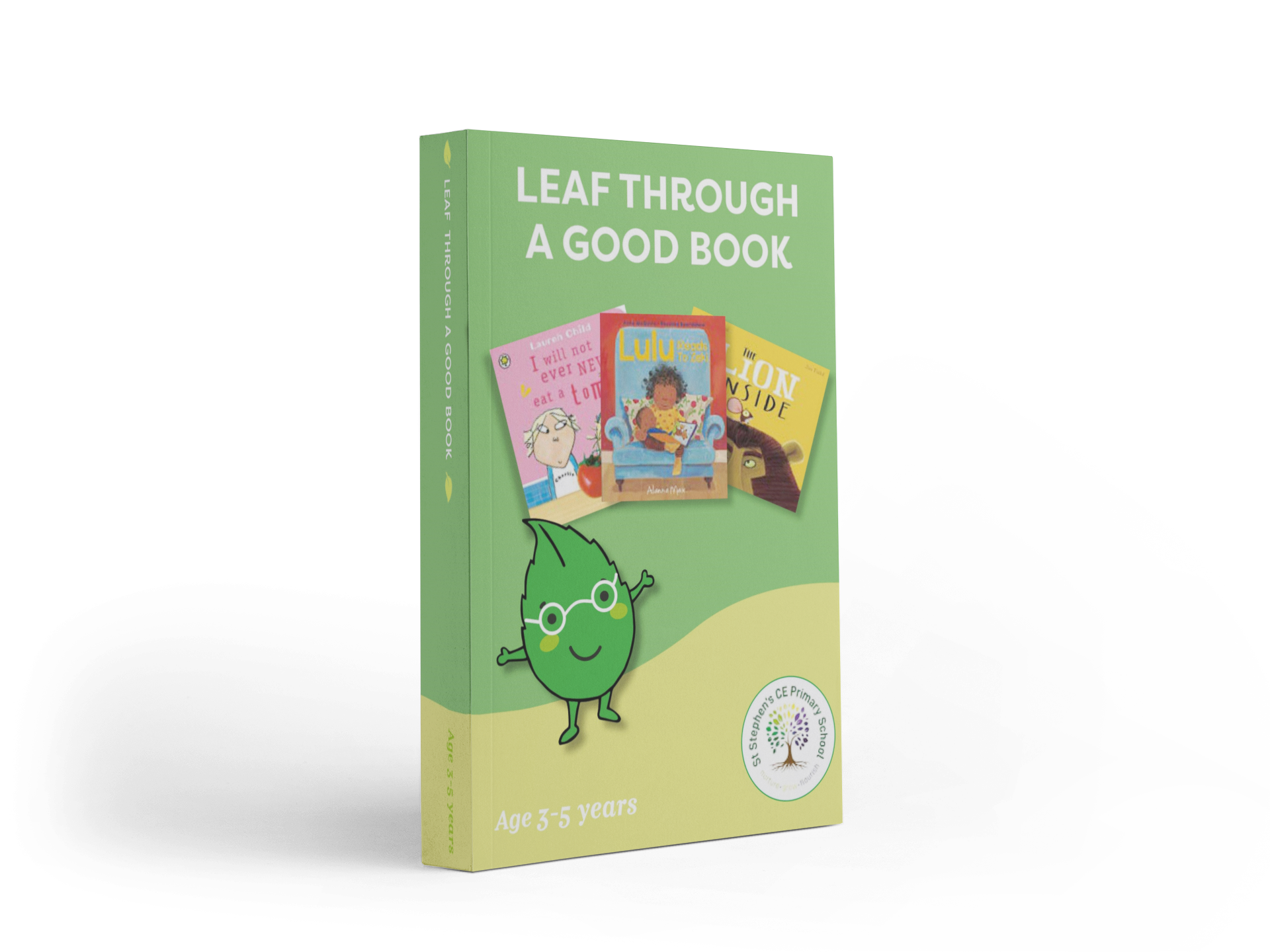 Our school logo has 50 leaves. Each leaf represents a book to experience - to read, have read to, to read together in school or at home or to listen to. There are poetry books, picture books, information and longer fiction. Each is a gateway to a wider experience of reading.
Each book has information about it - when it was written, by whom, the number of pages and words, website links and a blurb about the book. Each page also has details of further books you may enjoy.
Reading has been shown to have a positive effect on a child's development. It helps them to build up their knowledge about the world around them, as well as improve their ability to express themselves through writing and speech