Parent Information
YR 5 Digital Art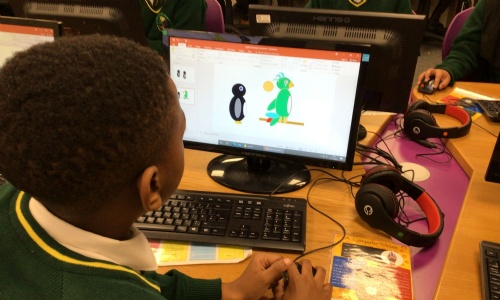 YR 5 pupils in Computing were using tools to achieve a desired effect.
The first task was to re-create a penguin using the shapes given. They had to drag the shape elements to re-create an exact copy of an original penguin graphic.
Next, children went on to transform the penguin into a parrot. Pupils learnt about shape line tools and the properties that can be edited within. Pupils learnt how to rotate shapes, zoom in and out of their workspace, use keyboard shortcuts and were introduced to the arrangement of layers.