Parent Information
YR 5 Computing Shape Art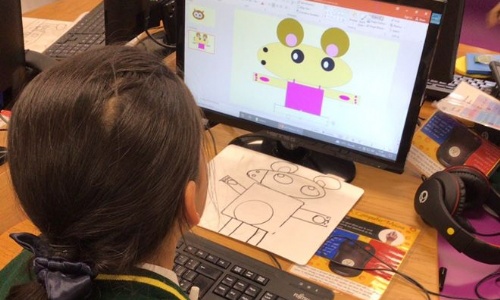 Year 5 pupils this week in Computing were exploring how imagery is made up of shapes.
The lesson started by looking at an image of an owl and working out what shapes were used and how many. We used decomposition to simplify the design, which helped us to help us understand which shapes had been used. Children then re-created the image digitally.
The lesson focused on designing and creating their own digital graphics using only squares, rectangles, circles and ovals. We used whiteboards and shapes to help us with our design.
Some children went on further to investigate how a sheep and lion graphic was made from shapes.
Here are some of their designs, haven't they done well?