Parent Information
YR 3 Air Resistance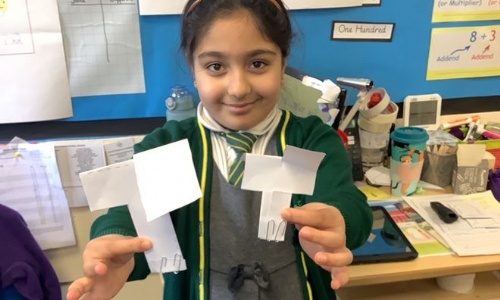 Today, in science, we have been investigating air resistance as part of our learning about forces and magnets.
We created helicopters from paper and used paper clips as a weight. One helicopter was big and one was small, so they had different surface areas.
The big helicopter fell slower than the small one, and that's because it had a bigger surface area, so it created more air resistance.
We also learned that air resistance is the reason that aeroplanes shaped the way they are. They are long and thin, have a smaller surface area, and so they can move through the air much quicker!