Parent Information
YR 2 Panoramic Photography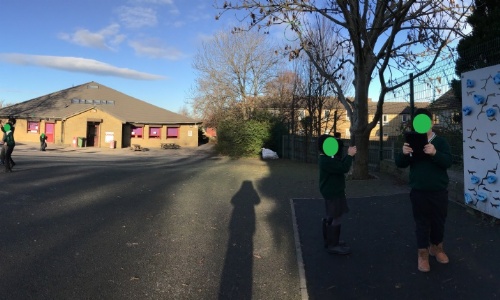 Pupils in year 2 had a go at making their own panoramic photographs in computing.
Panoramic photography, also known as wide format photography, is a special technique that stitches multiple images from the same camera. We used Apple Ipads to create our panoramic photographs. Ipads automatically 'stitch' the photographs together creating a long image.

Children went out into the playground to create their own panoramic photography. Children were asked to create both vertical and horizontal photographs.