Parent Information
YR 2 - Cress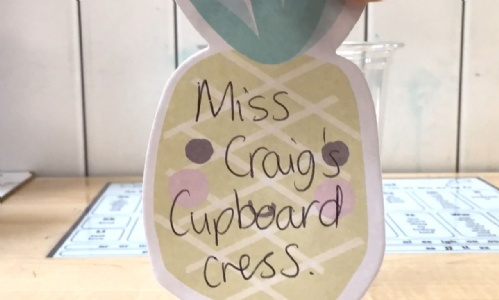 In Year 2, we are still exploring plants but this time, we are going to watch cress and compare how this grows to Miss Craig's in her cupboard.
We placed cotton wool in the bottom of cups and then added water and cress seeds to watch the cress grow.
We will record our findings in our science books.
We're hoping it looks like this!