Parent Information
Young Writer's Competition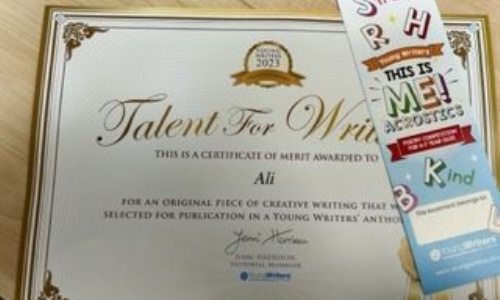 For poetry day, Year 2 entered a Young Writer's competition.
This week we have found out that many of our young writers are being published!
All entries have received a bookmark and a certificate in celebration of all their hard work.
If you are a parent of a Year 2 child, please can you check your child's book bag for a consent form. If you are happy for your child to become a published poet (!) please sign and return the form to Miss Harrison.
Well done, Year 2!