Parent Information
St Stephen's Coronation Logo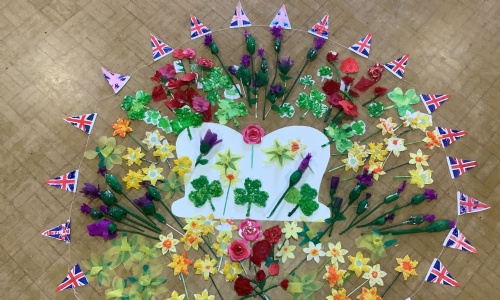 As a whole school, we worked together to recreate the logo for the coronation.
Each year group made a different type of flower:
- Nursery and Reception created clovers
- Year 1 and 2 created daffodils
- Year 3 and 4 created thistles
- Year 5 and 6 created roses
Everyone's had a great time creating their flower, and together we've made a masterpiece! Well done everyone!
Special thank you to Miss Craig for organising this wonderful event within school!