Parent Information
Remembrance Day 11.11.22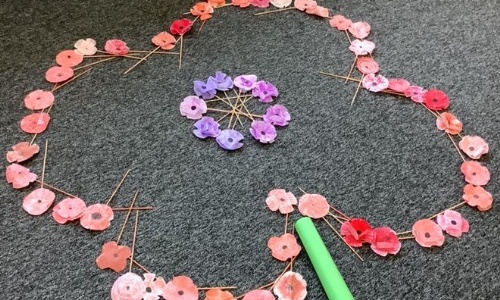 Across school today, we held a minute silence at 11am today to think about the people who lost and gave their lives.
Here are some of the pupils' work from today -
Year 3 made poppies for remembrance day they also painted stencils of soldiers for art - silhouettes.
Year 4
Year 5, In science today we explored and explained the impact gravity and air resistance have on different items. We dropped cotton balls filled with paint from a height to see what would happen.