Parent Information
Reception - Computing with bee bots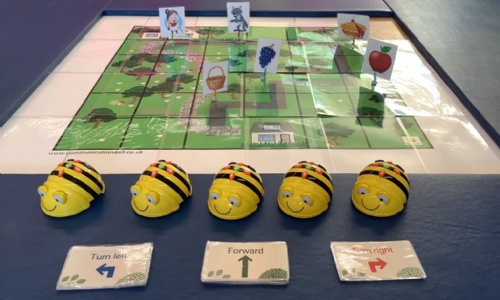 Reception children have been learning how to make floor robots turn left and right.
This week reception have been using the floor robots again, but this lesson we made the bee bots turn left and right.
The mat is based on the story of Little Red Riding Hood. Children had to work as a group to program the bee bot to travel through the woods on the path and to collect objects on the way round to Grandma's house.