Parent Information
Poetry In Our School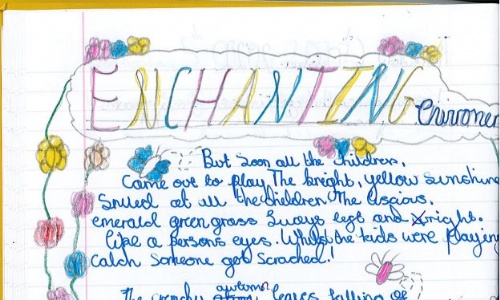 National Poetry Day is a UK-wide celebration of poetry, taking place on 6th October 2022.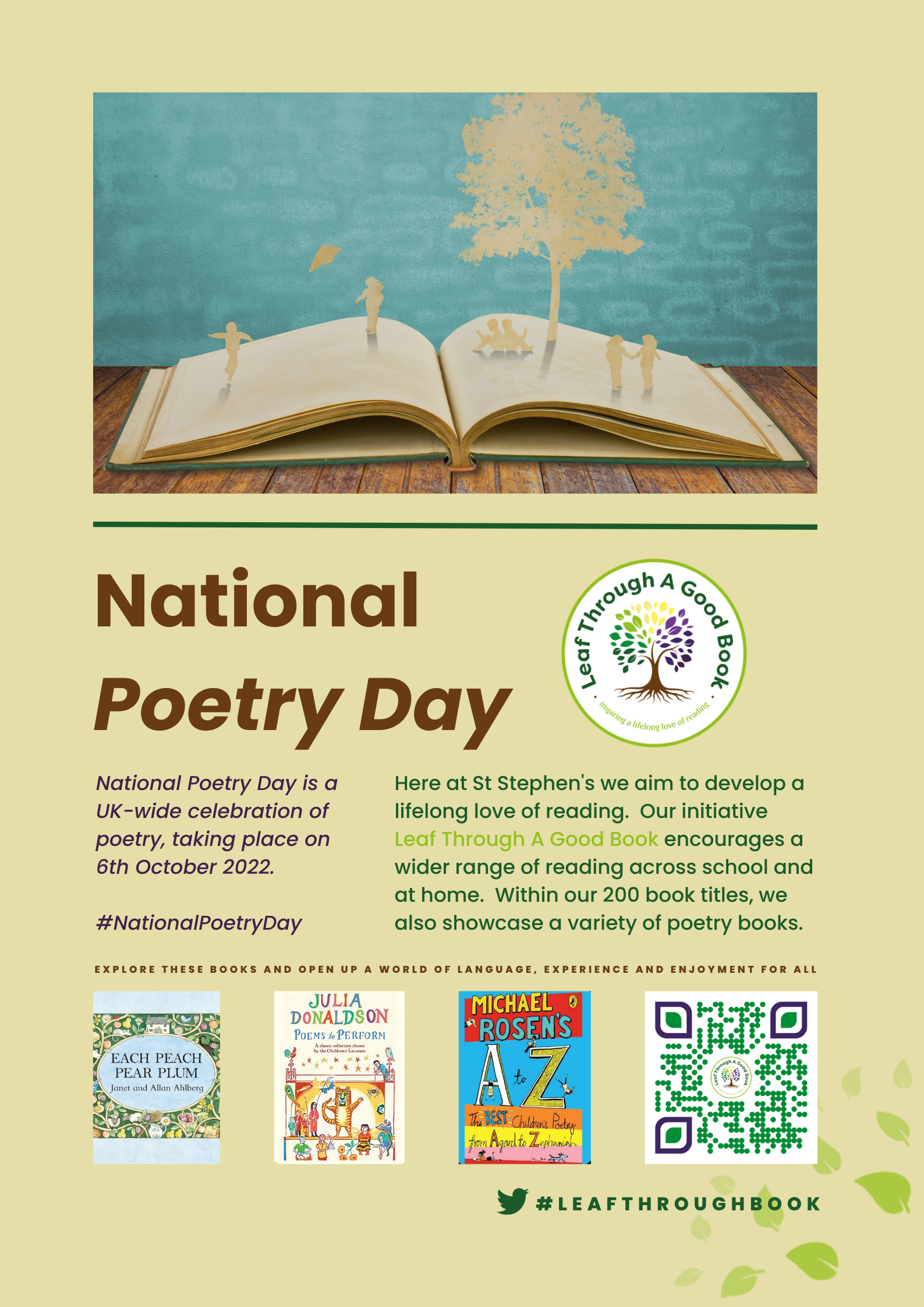 This week pupil's have been celebrating poetry across the school.
For ideas on how you can help inspire your child, you can visit the National Poetry Day website and explore our Leaf Through A Good Book reading for pleasure scheme.
YR 3
For National Poetry Day, children in Year Three looked at a poem by Spike Milligan – 'On the Ning, Nang Nong'. They rehearsed it during the week and then performed it as a class and incorporated it into their other subjects too.
They also looked at a poem by Michael Rosen 'I Opened a Book' and wrote their own poems incorporating his writing style. They wrote from the perspective of Wangari Maathai – an environmentalist due to it being Black History Month.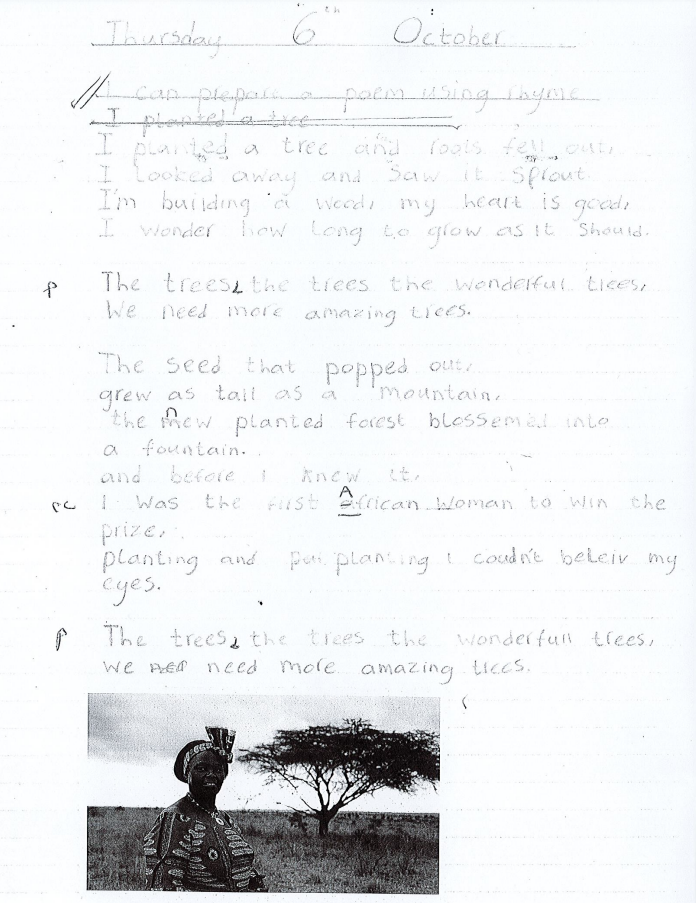 YR 5
In year 5 we were inspired by the poem, 'Bluebottle,' written by Judith Nichols. We analysed the poetic features before we planned, wrote and rehearsed our own poems. We spent time outside in the playground to look at our surroundings and write about the environment.