Parent Information
Nursery - Farm Trip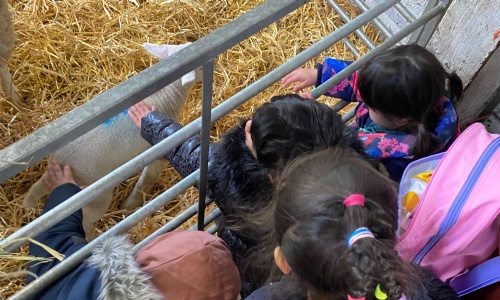 Nursery children and parents visited Meanwood Valley Farm yesterday in Leeds.
We had lots of fun meeting sheep, cows, alpacas, chickens, lambs, goats... We loved them!
We went on a guided tour, and we learned all about them. We had a chance to feed the goats with willow stems, have a close look at tadpoles and newts, we met a guinea pig... It was so fun!
After all our learning we had a picnic and play in the farm's play area. We can't wait to visit again!
Thank you to all parents who came, without you, we couldn't have done it!
Nursery staff :)