Parent Information
New Composting Area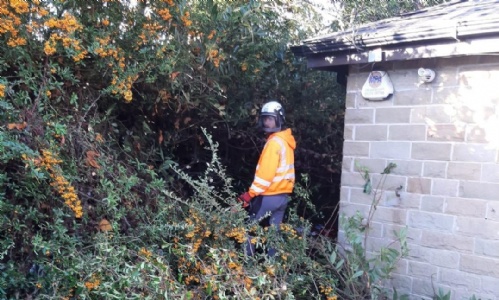 This is phase 1 of our plan.
This area will eventually be a composting area with wormery.
Joey the contractor is working with St Stephen's to create an environmentally friendly area in the school. We have removed 2 Ash trees, a lot of Pyracantha and 23 tennis balls!
Here are some photographs from Friday of before and after.
Watch this space for more updates!