Parent Information
KS2 Drumming Concert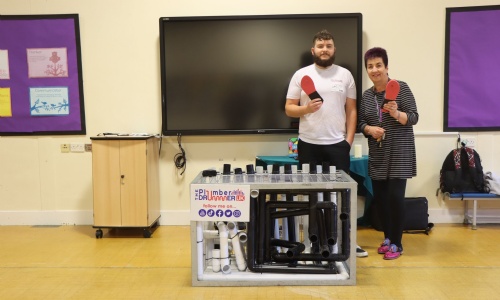 On Tuesday the children in KS2 were treated to a fantastic concert by Nathan Robinson, known as The Plumber Drummer.
He brought in his home-made drum machine, which he had constructed from various lengths of plastic drain pipes so that it played different notes, just like a piano. Using a pair of flip-flops as drumsticks, he played a range of tunes for us, some which were covers of film theme tunes and others which he had composed himself. He got the children to join in at different points and also answered their questions about how he had started this career and made his equipment.
Everyone really enjoyed the show and we all wished it could have lasted longer! If you would like to hear more of his playing, then find him on Youtube, where he has his own channel.