Parent Information
Flying Futures - Cricket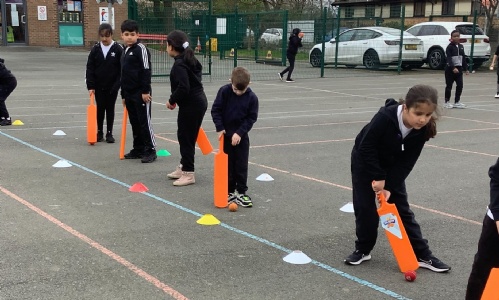 KS2 PE by Flying Futures.
St Stephen's have welcomed flying futures this week in promoting a free after school cricket club, starting in summer 1. Flying Futures will help us target inactivity and promote healthy lifestyles while allowing children to experience a high level of expert and professional coaching.
We practised our throwing and catching skills, had races and even played some small games of cricket. They worked us really hard, but we had fantastic fun!