Parent Information
Embroidery Club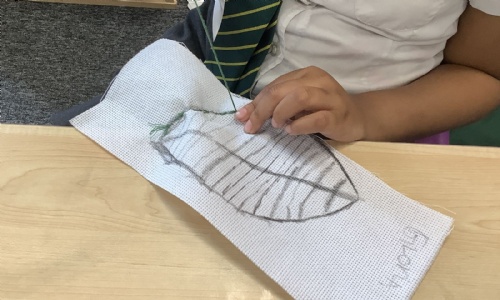 We've been working hard in embroidery club over the last few weeks to build up our skills to begin to create our own leaves like our school logo!
We're hoping to make our own embroidery tree using different coloured thread and hopefully different sewing techniques next half term.
Cannot wait to see our embroidery tree bloom next half term!
Miss Craig