Parent Information
Christmas Jumper Day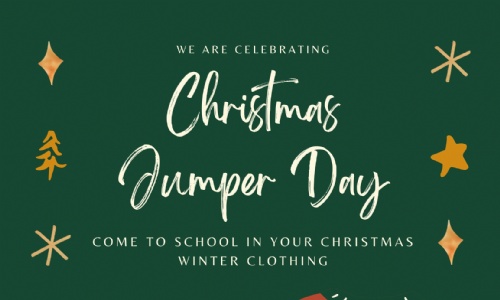 We are celebrating Christmas Jumper Day on Friday 9th December.
Children are invited to wear something Christmassy or brightly coloured – it doesn't have to be a jumper, so please don't go out and buy something specially!
A donation of 50p is asked to go towards the Save The Children charity.