School Life
YR 5 Party Planners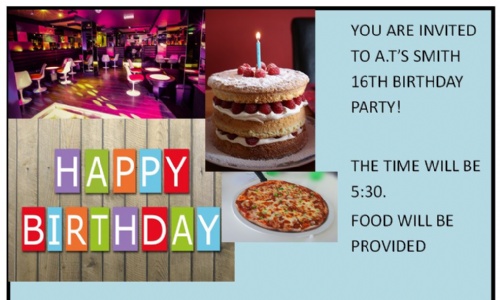 Year 5 this term in Computing have become professional Party Planners!
Pupils in year 5 were given the task of creating, designing and responding to a client.
The fictitious client advertised for a party planner to plan their 16th birthday party. The client gave a budget and a list of specific items that needed to be included.
Children applied for the job via a typed formal letter to the client stating why they should be chosen.
Children were then given a budget of £1000 to spend wisely to fulfil their client's criteria. They needed to evaluate their choices by creating a working spreadsheet which helped them keep on budget.
They then responded to the client explaining how they spent the money and created promotional material in the form of invitations.