School Life
YR 5 Mexican Fiesta!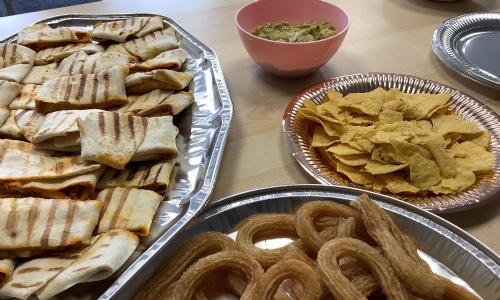 Year 5 had an end of half-term Mexican fiesta!
Parents were invited into our classes as children presented their art, geography and DT work. Tasty treats were made in Salt class. Parents and children were able to taste chicken tortillas, guacamole, Mexican salad and churros! We had so much fun!