School Life
YR 5 E-Book Creation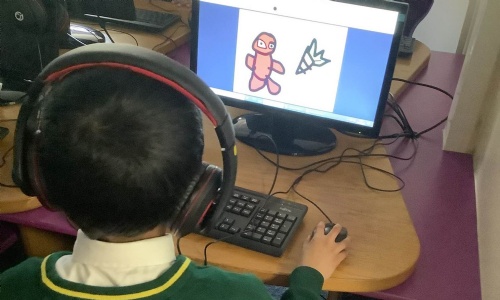 This term in Computing, year 5 have been creating their own digital books.
Children have created either a fiction or non-fiction book using Book Creator.
Children wrote their initial ideas down on paper then created their books, starting with designing a front cover and title page.
For the internal pages, children have used a mixture of text tools and formatting options. They have learnt how to use the drawing tools and how to search, insert and manipulate graphics. They have also experimented with recording sounds, adding an extra fun element to their book.
Some children have gone on to add additional elements such as a photo they have taken from an Ipad and also creating a 'contents' page where the links are clickable and will take the user to a specific page within the book.
This has been a fun and creative topic. Some of the pupil's e-books are available for you to view online.