School Life
YR 4 Text To Speech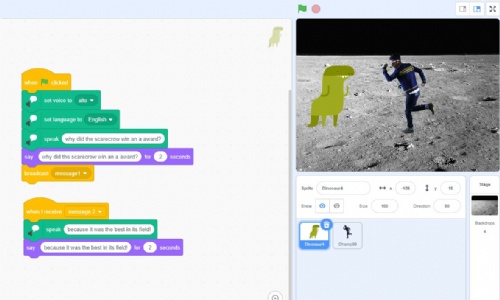 In Computing children were learning about 'text to speech' technology.
We started the lesson by learning what 'text to speech' is and discussing how it can benefit people.
Text to speech is technology that enables text to be converted into speech sounds (audio) to imitate the human voice.
We used Scratch to program jokes. We added the 'text to speech' extension which gave us new blocks to use within our programming. Children chose their own backdrops, sprites (characters) and the voice setting for the character.
Here are some of our final jokes.