School Life
YR 4 Temperature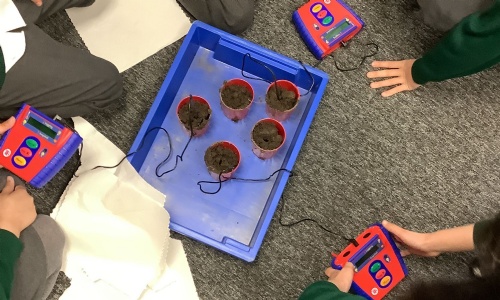 Year 4 in computing have been using data loggers to collect data.
We have been investigating sensors and how they can be used to collect different types of data. We have focussed on using a thermometer which is a sensor that measures temperature.
Children in year 4 had a variety of materials to collect temperature readings from. They worked in groups and noted their findings in a table. In a follow-on lesson, we then learned how to create charts from our data.