School Life
YR 4 Beach Cleanup Challenge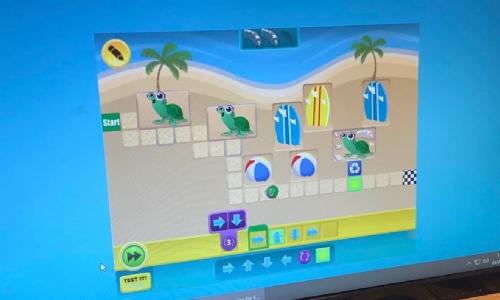 This week children have been using their coding knowledge to complete a Beach Cleanup Challenge.
This game raises awareness of how rubbish effects lives of animals. The task was to design and create a path for the Fuzz character to follow in order to collect all the recycle tiles to free the animals.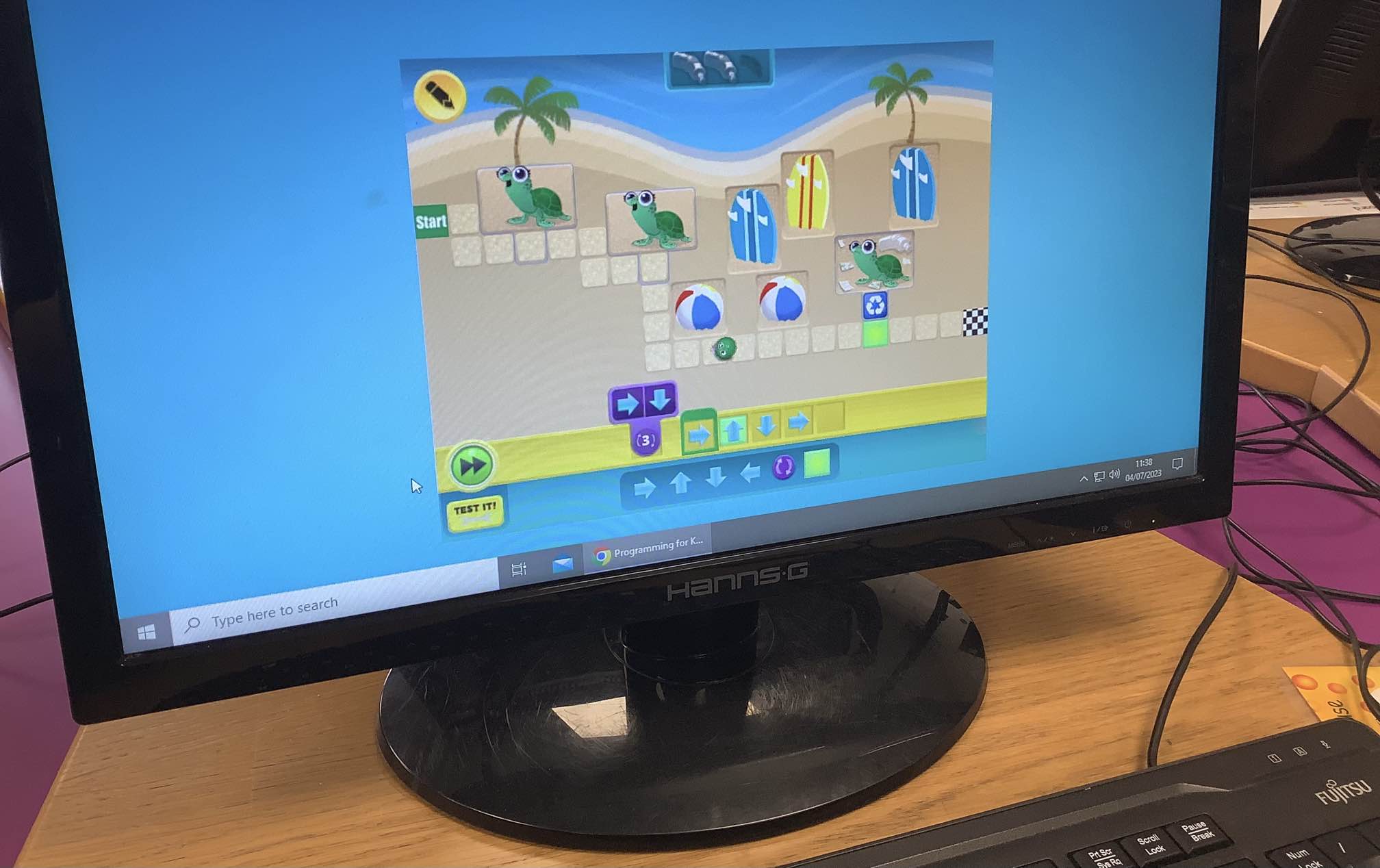 Children then programmed their character to complete their level by combining different coding methods. Here in this example - loops, conditionals and sequencing has been used to complete the challenge.