School Life
YR 3 Computing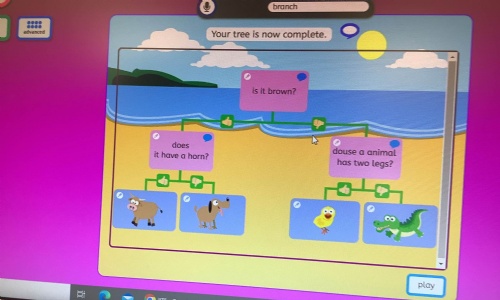 We have been learning about branching databases in computing.
A branching database is a collection of data organised in a tree structure using yes/no or true/false questions. We have thought about how to ask questions, how to group objects by their attributes and how to structure a branching database.
This week children have created their own branching databases independently. Pupils selected their own animals and wrote their own questions and devised up their data accordingly.
Below is a video of how answering yes or no to the questions gives you results. In this branching database, the topic was clothing.