School Life
YR 1 Grouping Objects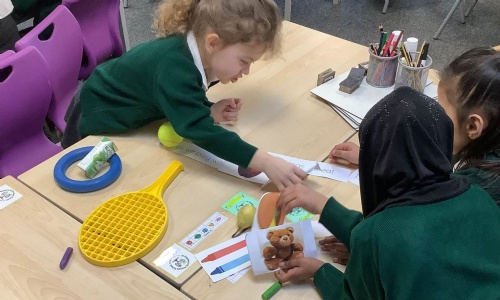 This week in Computing, children were learning that objects have many different labels that can be used to put them into groups.
We found labels in the classroom and discussed why we use them and how labels help us find and group objects. For example a drawer with a label saying scissors, helps us find scissors.
Pupils were given a box containing a variety of objects. Children had to sort the objects into three groups.