School Council Meeting 7th February 2020
School Council Meeting 7th February 2020
7 February 2020 (by David Calcraft (davidc))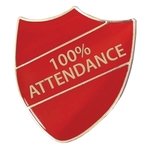 Members present: Noori, Elijah, Yahyaa, Areez, David, Logain, Muzammil, Julia, Yusuf and Hafsa
On Friday we met in the Boardroom at 1.30pm and discussed attendance and prizes.
In the past children with 100% attendance have been awarded T-shirts, badges, wrist-bands, trophies and even trips to the Zoo.
School Councillors will be asking children, next week what they would like to have as a reward at the end of this school Year. This is your chance to make a difference, make sure your ideas are heard.
School Councillors will speak to all classes and report back next week.