School Council 06/12/19
School Council 06/12/19
9 December 2019 (by David Calcraft (davidc))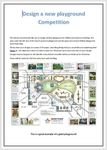 Members present: Noori, Elijah, Yahyaa, Areez, David, Logaun, Muzammil, Julia, Zara and Leo
It's been a few weeks since the last council meeting. Members met at 12.30 in the Orchards and discussed different matters.
Review the current MUGA rota (This is ongoing, please speak to Muzammil or Leo about this. It's probably better to leave it as it is)
Do we need new Playground equipment? (Areez and Yahyaa have gathered information from all classes, Mr Calcraft to speak to Mr Urry. Mr Urry has agreed to purchase new equipment)
Could we look at a fairer way to use the ICT room? (Can we have year 3 & 4 on Monday and Wednesday and 5 & 6 on Tuesday and Thursday. Fridays can be anyone)
Is there a way to make the door from the hall to Cartwright Class sound proof? (Leo has written to Mr Urry explaining the situation. Mr Dobson is looking at acoustic boards for the hall to reduce the noise levels)
Willow Library needs looking after (this is tidied up but requires a library monitor.)
The School Councillors are running a competition to design a new playground in willow. The muddy area at the bottom of the playground is looking a bit tired and is in need of improvement. Please draw your ideas on a piece of A4 paper and give it to your teacher, with your name and year clearly written on it. A winner will be picked from each building and prizes will be awarded. Maybe your ideas could become a reality!
Next meeting to be held on 13th December at 12.30 in the Orchards.
By David