Lost in Translation - The European Day of Languages
Lost in Translation - The European Day of Languages
28 October 2019 (by admin)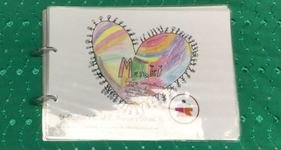 The European Day of Languages was first set up by the European Council in 2001. Now, it takes place every year on 26th September.
To celebrate that we live in a rich continent full of interesting languages, we have recreated a book called 'Lost in Translation' which is a compilation of words/phrases in different languages that don't have a literal translation in any other language.
Hope you really like it!
To watch the video please visit our blog page