Good News - Wider Re-opening of School
Good News - Wider Re-opening of School
25 June 2020 (by admin)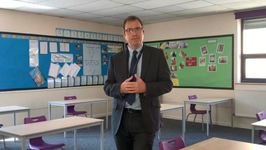 Due to the low uptake of school provision, from Monday 6th July we are re-opening school for up to 12 children per class.
Your child's teacher will be in touch before then to ask if you would like your child to come in to school for those weeks.
Please watch Mr Urry's video to find out more.
You can watch the video on...
Our blog page
Our YouTube page
Our Facebook page