Year 5 had a fantastic trip to Nell bank. We worked in teams to solve challenges and enjoyed orienteering too.
Our 8 Well Summer chicks are now 1 week old and very full of life. This week we have been writing about hatching chicks and looking after chickens in our English lessons as we are now experts!
Recently children and parents in saplings have been introduced to 50 things to do before they're 5. Children absolutely loved listening to Goldilocks and the three bears book and some helped to act out story.
Children used and learned new words very rapidly and were able to use them later in their conversations.
We also enjoyed making crispy buns with our parents and learning new techniques and using new resources, which helped and developed children's understanding and improved their moving and handling skills.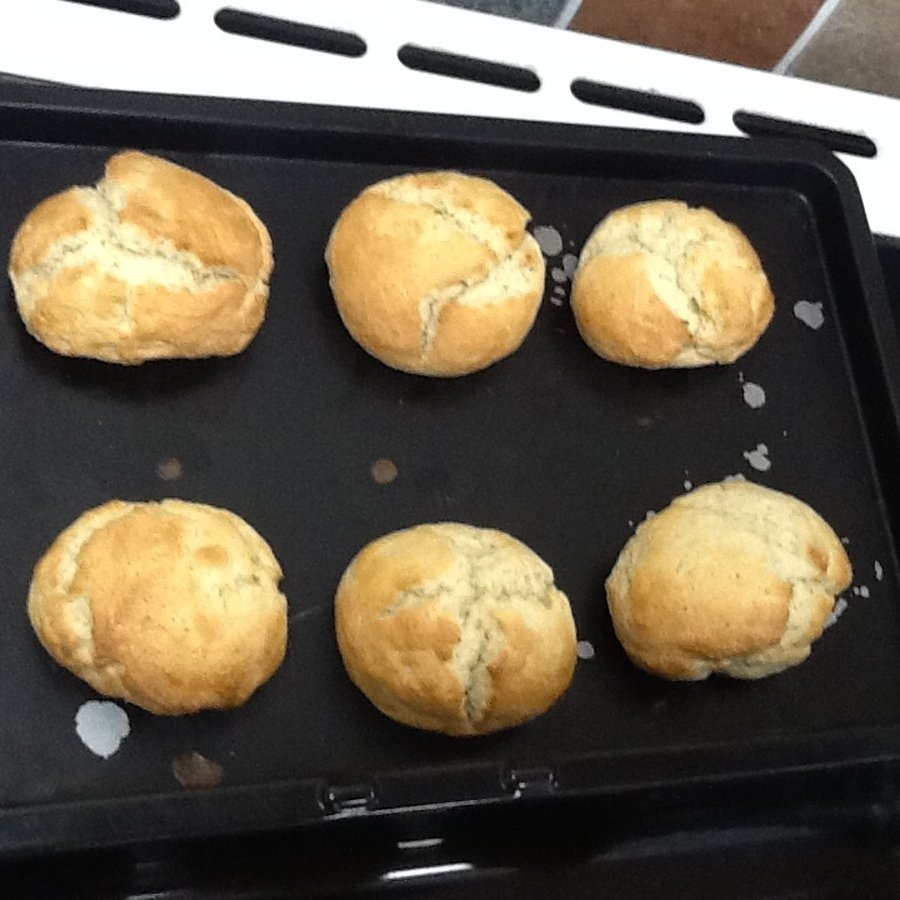 We have 8 little chicks at the last count - 3 eggs unhatched. The 5 oldest and strongest babies have now been moved into their new brooder for some food and water while the 2 newest hatchees stay with the eggs in the incubator over night, just incase they decide to hatch !
Nursery Forest School, week 10
This week at Forest School the Nursery children had great fun climbing a tree. They developed knife skills using a potato peeler and a twig.
Jowett has had a most egg-citing afternoon as we actually watched one of our eggs hatch! This little chick must have been so keen to meet the children as it was a day early. Now we are looking forward to meeting its friends.
St. Stephen's was 'blown' away today by the superb music provided by Cobalt Brass today! Mr. Thorpe and Miss Molina loved it so much they even got up and danced!
March
Year 6 had a fantastic time exploring and discovering about how different parts of the human body work. They made models of the lungs, stomach, intestines and finished off the week by dissecting a real heart (don't worry, it wasn't human!)
Week 9
The children in Nursery went to Woodhall Lake as part of Forest School. Whilst there they listened for birds and heard a woodpecker. They played Hide and Seek in the woods and found out how to light a fire using cotton wool and a spark.
Week 8
Weavers went to Woodhall Lake as part of Forest school. We fed the ducks, found frog spawn and played games.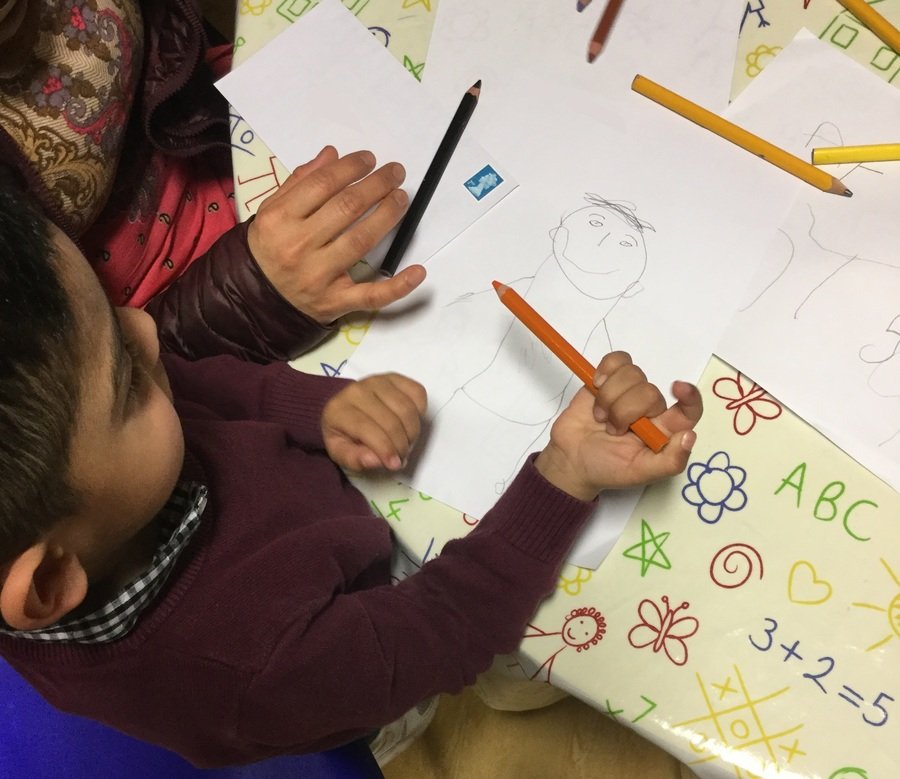 Weavers launched 50 Things to do Before 5. Parents came into Nursery and we danced together and drew pictures to send in the post to our homes.
Cooking Club have been making pasta
This week in Family Baking we made a veggie bolognaise using our new hot plates and pans. Everyone helped to prepare the veg and create a delicious meal for tea for the family.
Jowett class have some eggstremely, eggciting news! We are trying to hatch our own Easter Chicks with the help of our little incubator. We hope to be able to welcome some little chicks into the world in about 21 days so keep your fingers crossed and eyes peeled for more eggstra-special announcements!
'What a way to start British Science Week at St. Stephens! Thank you to Dr. D for some fantastic live science experiments! Year 6 also really loved learning about the heart and lungs in some excellent practical activities!'
The Year 5/6 football team had a great day out at Bradford City last weekend. The mighty Bantams managed to get a well-deserved win, and the the St. Stephens team loved watching the professionals hard at work and learnt some new tactics that they can use in their own games.⚽️ Bradford City FC
Nursery Forest School
Nursery went to Peel Park as part of Forest school. It was really windy and the children ran around catching the wind in their parachutes. They played on the equipment in the park.
Year 5
Year 5 have been busy creating their own realistic volcanoes which links to this half terms IPC topic of 'Earth as an Island' and our class book 'Firework Maker's Daughter'. We have found out how some islands have been created by underwater volcanoes erupting over many years. We then had great fun making our volcanoes erupt using some simple house hold ingredients which oozed and bubbled their way down the mighty volcanic slopes!
Family Baking
Another successful family baking time. This week we made and decorated cupcakes to share at home. We also had time for refreshments when all the washing up done!
The world book day:
Some children in Saplings took part in world book day, they decorated buns and sold them to their friends to raise money to buy more books for our school library. Children also enjoyed watching Grendel book in the big screen by David Lucas.
Jack and the Beanstalk: This week in Saplings we have been focusing on reading Jack and the beanstalk book, all the children really enjoyed acting out Jack's character, later on some children helped build a small house for Jack and his mum using their imaginative skills.
Nursery Forest School
The children in Nursery went to Judy Woods as part of Forest School. They made a small house for fairies using materials from the wood. They explored and found a worm and listened to the birds.
Nursery Weavers
On Shrove Tuesday the children in Nursery ate pancakes and had pancake races outside. They watched a video and talked about Lent.
50 Things Reception
Thank you to all those parents who attended our launch of '50 things to do before you are 5' on Tuesday. We all had a wonderful time and the children especially appreciated having you do the activities with them.
Spanish Club
The song is about an elephant that swings on a spiderweb. It is a very popular nursery rhyme in Spain! With this song we have been learning numbers, different animals and verbs!
Year 2 learnt why we have pancakes and practiced our pancake tossing for our tea tonight!
Year 6 Computing project - making a racing game with Microsoft Kodu
50 Things To Do Before You're 5
Next Tuesday 5th March sees the launch party for St. Stephen's '50 Things to do Before You're 5' event. All parents of reception children are invited to come along to the launch party and try out a range of activities with their child. Just some of the activities included are; junk modelling, stories and rhymes and den building. The event takes place in the Willow building hall from 8.50 to 11.30.
March
This week Reception class have enjoyed some daily sessions learning to ride the balance bikes.
March
In Reception we are learning about the world around us. As part of this topic, we went on a walk around our local area to look at different types of buildings, homes and shops.