Coronavirus Diary
My "Lock down" Diary
By Inayah Shah
100 + Days in Lock down
Hello Diary….
LOCK DOWN in school… Everyone was excited that more children can go for the last 2 weeks but due to a coronavirus incident in school nobody can go to school.
The school had a deep clean and cleansed the school. Hopefully everything can go back to normal and a vaccine is found soon.
End of year graduations and celebrations… It has been a very sad year which presented a lot of new challenges along the way lining in a pandemic had its own pros and cons, finishing this year with no graduations or end of year assemblies.
It's sad that Mrs Spring is leaving and it's upsetting we can't say goodbye to her in person. Best wishes to her for her retirement.
Lock down itself… Lock down has eased. Wearing a face mask is compulsory and we can meet family and friends in our bubbles.
New term…. In September we will be back in school as normal… Providing a vaccine!
Mr Urry has made many changes at school whilst we have been home. We will have new uniform, furniture, newly decorated classrooms, books and Ipads.
I look forward to going back, also I look forward to seeing my teacher and friends. I have had a nice time sharing thought and daily tasks with you.
I hope I inspired you all with my blogs.. My name is Inayah Shah and I wrote blog 2020 in 2020!
!!!One-Hundred Days in Lock down!!!
Lock down – Wk 14
What's up diary?!
100 days In Lock down… Today I will be interviewing one of my friends and asking her three questions.
1) What is the best things about being In lock down?
Friend: "Being with my family!"
2) What do you miss about not going out?
Friend: "Not allowed to see my friends in general".
3) What do you hate about lock down?
Friend: "You don't get to go out as much such as shopping."
--------
1) What is the best things about being in lock down?
Elijah: "Creating more memories with family and having more fun by cooking together and playing games."
2) What do you miss bout not going out?
Elijah: " I can't go out to my favourite desert place."
3) What do you hate about lock down?
Elijah: "Everything is not normal, the shops and roads are quiet. We have to wear gloves and masks."
My Personal Thoughts on lock down -100 days…
I started writing my diary that I am living in unprecedented times! The unbelievable thing happened, the world came to a standstill.
Just like a small, slow moving train moving on a track leaving the station, the world started to start up again, 100 days in…. lock down.
We are living the new norm.
First the schools and essential shops particularly reopened social distancing is still in place. It is compulsory to wear face masks when we go outside we still have to wash our hands and wear gloves.
We are creating our own social bubbles. To start interacting with our family and friends, but we have to remain cautious. We had our first BBQ in 4 months with our friends. I made my friend a homemade chocolate box with homemade chocolate and a sparkly pink chocolate-coated strawberry. She was very happy and her face lit up with joy. The weather was perfect and we had the most amazing time chit chatting and playing together.
From a national lock down, we are now going into a local lock down. Leicester has been the first to go into local lock down. I have heard Bradford may be next as cases are high. Non-essential shops and hairdressers are due to reopen many businesses have been affected with the virus.
In comparison to the USA and the UK: The stats: The USA now has 2,738,113 confirmed cases of which 841,452 have recovered and 130,101 have died. In the UK, there has been 52,000 deaths. The total worldwide cases stands at 10,694,288 infected from July everyone that is shielding can come out of their house. Which means I can meet my grandma eventually.
Until a vaccine is found this is how we will be living. This is no longer a surreal experience anymore…! It is reality…! 100 days in lock down… Inayah Shah!
"Sometimes, no matter how much you want things to happen all you can do is be patient and wait"
Lockdown - WK 13
Covid 19 – Updates!
No.304k of cases infected
Partial Lock down!
Hi Diary.
Schools have reopened… Schools have opened and there are 6 children going in a class for 1 week only. I am really happy for all the children that have gone back. If anyone has not gone back yet hang in there!
ZOOM-Sessions… I have resumed my kick boxing training with my training academy online. I really enjoyed it and it is good to keep fit. It was a different experience doing it over a screen.
RIDING-PARK Me and my family go to the park more often. We take our scooters and it is good for our mind.
FATHERS DAY... Me and mum planned a surprise party for my dad! We baked red velvet cupcakes with buttercream, whole mini cakes and we made a chocolate box with handmade chocolates!
"The future belongs to those who believe in the beauty of their dreams"
By Eleanor Roosevelt.
Lockdown Wk 12
Hola Diary!
Runner up… I entered Luke Temple's writing competition. There were 3 different activities. One of them was a diary writing competition, the second was to draw a book cover of "Felix Dashwood and the Mutating Mansion". The prize is he will be visiting school. I am really excited to meet him in person!
LOOKING AFTER YOUR MENTAL HEALTH!
When it rains look for rainbows
When it's dark look for stars
At this point of lock down boredom Is kicking in.
We need to look after our mental health
As well as our physical health.
If you are bored here is a list of things you can do! I hope this helps a lot of you.
· Exercise
· Read
· Arts & Crafts
· Online puzzles/games
· Make Slime
· Baking Treats
· To Make slime You need: Glue, magical liquid/activator and glitter (Optional)
James and the giant peach – Author (Roald Dahl) 5 stars and I really loved it.
Lockdown wk 11
Friday 11th June 2020
Hello Diary
The weather has changed dramatically it has been pouring down, raining all day and the skies are dull. We are stuck in doors and nowhere to go!
Lock down has eased; more shops are reopening with restricted opening hours. Slowly the world is starting up again! Like all schools or schools are preparing to reopen.
School life will not be the same for a very long time… The question I ask myself is, "Am I ready to go to school"? Answer "NO! Because I'm scared and the infection rates are still high!" I am hearing the solution is improving! But I want it to get better soon so I can meet my friends again, I miss not being able to do everything I enjoyed like before!
I have taken part in the TT Rockstars battle, it has been good recapping my times tables!
Boredom is really kicking in… So I made myself a "Boredom bucket". I put papers inside a jar and wrote things I can do. For example like drawing or baking.
Whenever I'm bored I just pick paper out, this keeps me occupied.
'Last to leave the living room Challenge!' Me and my family slept downstairs it was SO, SO FUN. We collected all our blankets and pillows on the floor and created a massive bed that was LARGER than a king sized bed OMG. We had pizza and a large bowl of chips. The challenge was whoever could last in the living room the longest. If we left the room we lost… and I won!
If you are bored go ahead and try this challenge, I rate it 5 stars.
Lockdown – wk 10
Sunday 23-5-2020 – Friday 29-5-2020
YO Diary!
EID MUBARAK…. Oh my gosh it is EID.
Eid-2020…. This morning, me and my brothers woke up to a sweet aroma that lifted my mood to my Eid spirits. I raced down the stairs and saw my mum frying some treats, my dad was also preparing for Eid prayers with my brothers… there are no Eid prayers at the local Mosque, no Eid prayers at the park.
EID-2019… Eid prayers in the park, 60.000+ people attended and all Muslims prayed together.
EID-2020….My family had a huge Eid breakfast after we got ready together. I knew then Eid would be different with no knocks on the doors from family or friends. The atmosphere was somewhat missing.
EID-2019… Before I could even finish breakfast there would be a knock at the door it would be my friends. We would exchange Eid greeting, hugs and gifts. We always check out clothes, nails, hairstyles and jewellery etc…
EID-2020…. Me and my mummy made food and sweet pastry parcels to give to our cousins.
DRIVE-BY-EID-VISITS… We all got into the car really excited we were going to visit our friends and cousins for the first time in 10 weeks. We are doing a drive by, meeting them outside their doors, we exchanged gifts with each other. It was hilarious we did 'Air Hugs' & Kisses!
EID-2019… We would all meet at my auntie's house and we would have a large Eid lunch with my cousins.
EID-2020…. Video calls: I spent the best part of my afternoon making video calls to my grandma and cousins.
EID-2019… In the afternoon, all my cousins will come and eat all the yummy food with us. We could exchange Eid hugs and kisses. We would eat together, chat together and have so much fun together.
EID-2020…. VIRTUAL-DISCO.. My cousin arranged a virtual disco with all my cousins in a video call in the evening; we had a lot of laughs.
EID-2019… We usually host an Eid party at home singing and dancing till late.
EID for me has been a surreal experience I'm exhausted from all the chatting done… it was nice but different.
Week 9 Diary
Date: Monday 18th- Saturday 22nd May 2020
HELLO DIARY
FAMILY-COMPETITION… So if you remember the competition in week one (1) I mentioned. Guess what?… I won in the CHILDREN'S category. I'm really proud of myself.
RAMADAN… 3 more days to a very special "NIGHT-OF-POWER" In Ramadan. The night of power is when we stay up all night till sunrise 'WOO HOO' EID is on Sunday I can't wait!
SHOPPING… I would usually go out with my friends for Eid shopping and our manicure would be nicely done at home. We would do cute designs or we would put on fake press on nails. As we are stuck at home, we can't go shopping for dresses and shoes. Also when I used to shop I got sweet corn or Falooda whilst shopping.
NO-CHAND-RAAT - Chandra art is when me and my friends do our henna and paint our nails together at night. We do this the night before Eid, not this time.
FOOD TIME .. My mum's cooking aroma just flies freely and the mist enters my nose ahhh. Mum cooked a feast yum, yum, yum! We also made a selection of cheesecakes and I made strawberries with cream.
FOOD PARCELS – Me and my family put together food parcels for my cousins with sweets –
EID IS TOMORROW! Really excited and happy!
Stay home, stay safe, and celebrate safely everyone……
Lockdown week 8
HAPPY-IN-LOCK DOWN… I can't believe 2 months in my house with my family. I thought it was going to be a nightmare. But it hasn't I am really enjoying my free time learning new skills like knitting, cooking, baking and I am also learning Italian!
GOV-ADVICE-CHANGES… Hearing conversations at home, school is opening is it safe? Can I go? Hmm.
VIRTUAL-EID… Eid is coming up YAY I'm soooooooooo excited I can't wait! But unfortunately I won't see friends or family, I'm heartbroken.
SHOPS-CLOSED… No the shops are closed OMG (oh my gosh)… I won't be buying any new outfits for Eid no bangles, no mehndi (Henna), no jewellery, bags or shoes. I'm all prepared because luckily I did a little shop before lock down.
EID-PREPS… Have started we usually celebrate with a huge, bizarre, crazy party. We have made some sweet and savoury treats. We made coconut filled pastries yum. No big parties this year with family and friends! The Eid buzz is somewhat missing my family are trying to keep the mood up. We are all still excited.
COVID-19-UPDATE. Stats are low, STAY ALERT, STAY HOME AND SAVE LIVES!
My book that I have read Boy –by Roald Dahl. (Five stars) Highly recommended.
Lockdown in week 7
Monday May 4th 2020 – Friday 8th May 2020
STATS- COVID-19 UPDATE=
TOTALS IN UK
CONFIRMED 211K
DEATHS 31,241
TOTALS WORLDWIDE
CONFIRMED 3.94M
DEATHS 275K
CONGRATS BORIS J... 'It's a boy! Wilfred"
GOING OUT...
On Tuesday we all went out to Asda, we can still only go out for essentials. We all got into the car, put the windows down, as we were driving we can feel the air, the breeze hit us in the face, it felt lovely, me and my brothers were excited, we laughed, we don't go out much! The skies looked so blue like the ocean, the clouds looked like cotton candy floss we could bounce on them, so clean, the green grass looked greener like a welcoming blanket to sit on and enjoy a picnic and watch the birds flying freely like us.
We put some music on yay... for a moment we forgot we were still living in lock down! Until we saw the social distancing signs and stay home posters children have put on the windows and their front gates! Only one question on our minds how much longer will this go on for? No picnics - no feeding the birds at the lake - no running around freely - no play dates... reality.
HAIRCUTS-FACIALS-OVERDUE!
Barbers-Hairdressers are still closed. We gave our dad a haircut at home, mum cut my hair too it feels good.
HOMESCHOOLING-
Going as good as it can... My brother finds it hard to concentrate, easily distracted by his toys. School Facebook is encouraging. Looking forward to Mr Urry reading us another story! Feeling bored as every day is the same routine!
WEATHER HOT! HOT! HOT!
Basking in 22 degree sun weather is beautiful, it lifts our spirits.
RAMADAN IS FAST- Yay... we are half way there, well done everyone. I am still knitting scrunchies for charity- a time of giving charity.
FRIDAY VE CELEBRATIONS
75th Anniversary of VE Day... we are celebrating in Lockdown, no street parties only garden parties at home! We are remembering all the soldiers our heroes. Did you know millions of Muslims, Sikhs, Hindu soldiers also fought and supported our British soldiers during the war? We watched the Red Arrows fly over London, beautiful smoke display in red, white and blue!
LOCKDOWN EXTENDED BY 3 MORE WEEKS!
Wed 27th April 2020
Lockdown Week 6
Good Afternoon Diary...
TAKEAWAY-NIGHT... It's Friday we are all missing our takeaway so we had a.... fakeaway (Fake-a-way!)
Mummy made chicken fillet burgers, fries and chicken popcorn....... I miss my Chinese food.
HAPPY-BIRTHDAY-ELIJAH- It's my brother Elijah's birthday in Lock down. We couldn't bake him a cake because we have no flour: Also he received no cards or presents in the post. Luckily my mummy found a cake in the shop.
We had planned a barbecue (Garden Party) but no friends or family could come.
RAMADAN I am still getting use to the idea of waking up at 3am to eat breakfast. I eat fruit, yoghurts and dates so does my family.
My dad is very upset as he has to pray at home and not in the mosque for iftar my mum cooked tandoori chicken with pilau rice and I made roasted herb potatoes with Thyme, rosemary and olive oil. For desert we had banana fritters with vanilla Ice cream.
WINDOW-VIEW... The roads are quiet no children outside... no one knocking on the doors. We are doing weekly video calls to my family and friends.
HAIR-SCRUNCHIES FOR CHARITY- I am knitting colourful hair scrunchies for charity. I am selling them for £2.50 each. I have 20 pounds already. I will be donating to 5 children charities of my choice. One of them is 'Save the Children'.
HAPPY 100TH BIRTHDAY TOM - 2.6M- 4.NHS.
Stay Safe everyone and follow me!
TEACHERS CALL - made us happy, show you care. Please stay in touch.
Mon 20th April 2020
HELLO Diary...
Week 5
COVID-19-UPDATE...still in Lock down... Living through a pandemic... how unimaginable "Sir Patrick Vallance" cases are flattening and there are green shoots" and the situations are improving..... RAMADAN PREPARATIONS..... We will be fasting on Friday 24th April 2020 I will be keeping my first fast everyone at home is so excited.
SHOPPING WIPE DOWN - ME GOING OUT.... My parents went shopping so when they came inside we all had to wipe down all the groceries with antibacterial wipes. When I went out with my parents I wore a mask, gloves and carried antibacterial hand gel to keep safe.
CHILL OUT TIME..... It is so sunny in the garden and we had ice cream ahhh...
MR URRY CALLS.... MR Urry called and said that my diary entries will be going on the school page yay!
HAPPY RAMADAN... I have started fasting and I am really hungry and tired. In the end I broke my fast and did 12 hours. I'm really proud. I'm really upset that we can't have our food. We are all praying stay safe! The days are really long, my family is doing 16.5 hours fast. Also the days are getting shorter and I decided to fast next week, the weather is looking cooler.
I am missing my Grandmother :(
Mon 13th April 2020
What's up Diary yo!
GET WELL SOON BORIS!
Boris .J has made a full recovery and is resting at home. HAPPY HOLIDAYS! It's Easter holidays in Lock down. Yay no home schooling or Facebook daily missions from school- DON'T EAT TOO MANY CHOCOLATE EGGS.
MY DALGONA COFFEE Recipe.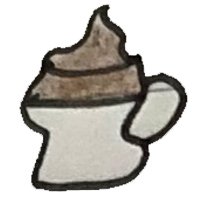 Ingredients: Nescafe, sugar, milk, cup, whisk and bowl. Teaspoons for desired amount and enjoy in the summer in your garden!
LET'S GET FIT WITH JOE WICKS!
I had a really good workout online. I feel re-energised. Also I got a shout out woohoo!
WEDNESDAY SPA DAY - had a nice long soak in my Jacuzzi hot tub, painted my nails and dyed my hair with hair chalk.
ROLE PLAY SALON - this holiday we would go to my grandma's house missing all the presents, get togethers and lovely meals so we decided to play at home. I gave my dad a haircut and did the salon in my room and I actually dyed my mum's hair red and she loved it.
DIY NATURAL FACE MASK/SCRUB. You will need strawberries, honey, plain yoghurt, sugar, bowl, electric whisk and a spoon.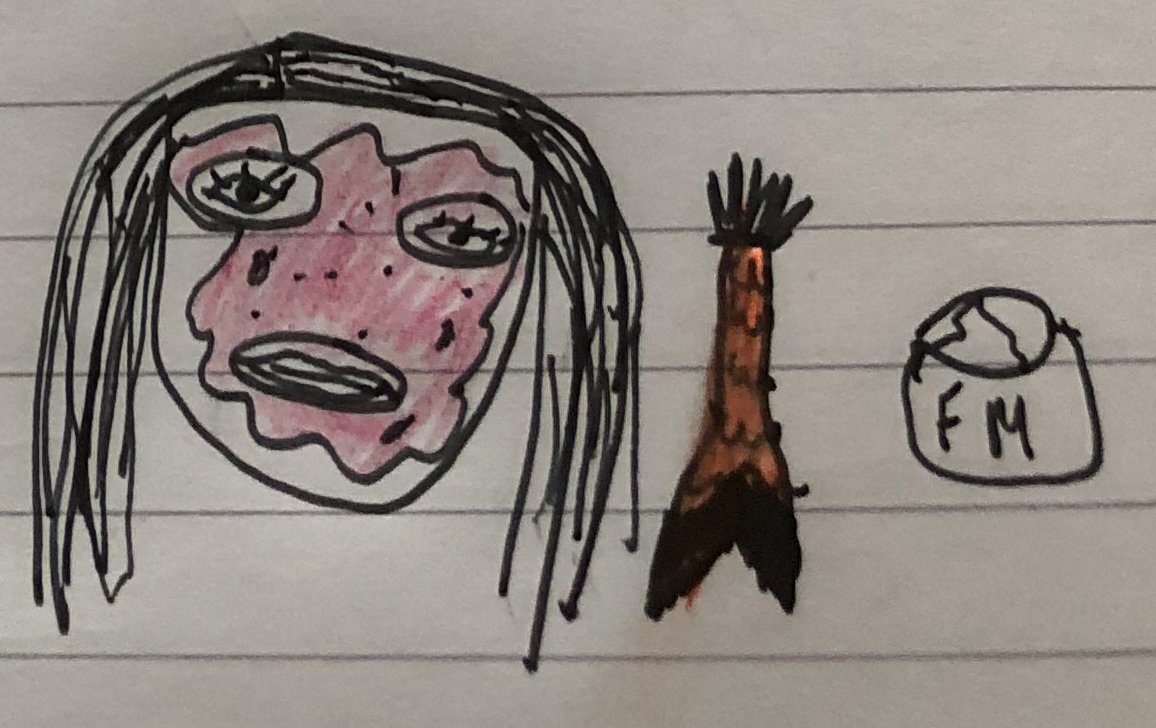 1) Mush strawberries and add yoghurt,
2) Add the honey and sugar then whisk and leave in the fridge
3) Apply it and you can eat it!
LOCK DOWN UPDATE 3 more weeks!
Mon 6th April 2020
Lock down WK 3
Evening Diary....
Just an update on how my family and me are getting on in Lock down...
SELF ISOLATION. Dad had cold like symptoms, a runny nose and a cough so we isolated him in Elijah's Batman bedroom then me and my two brothers moved into mum's bedroom. Every night me and my family played snakes and ladders.
NO CHOCOLATE... OMG! We ran out of CHOCOLATE... we searched high and low in the house... we found a shiny bag in the store room and it was CHOCOLATE! :)
RATIONING... we ran out of fresh milk and eggs for 48 hours - 2 days there was no stock in the shop.
#CLAP FOR NHS.... last week we all clapped for the NHS to show our support. BBC-COVID-19 UPDATE-4PM... my family watches Matt Hancock's gov advice.
SHOPPING... My Mummy went shopping to buy essentials...... this is the only reason we can leave.
OUTSIDE WORLD... Mummy had to go wearing a face mask and hand gloves. She had to maintain SOCIAL-DISTANCING in Asda. Mum stated "It was a very surreal experience and I felt cautious shopping"
HELPING..... The community group my dad is in are helping the vulnerable and elderly people in our community.
Diary... I think we are all feeling restricted and fed up as our lives have drastically changed we are missing our family and Grandma :(
STAY HOME.PROTECT THE NHS. SAVE LIVES!
Fri 3rd April 2020
1942 - 2020
Good Morning Diary...
Week 2 Lock down - My Week.
In Lock down so far my 2 weeks have been surprisingly fun. I have never been in Lock down before so I assumed it would be boring only in 4 plain walls. But I do miss going shopping in Broadway, Starbucks and many more.
Whilst I have been home I wanted to make the place around me feel more open/clean. So I decided that every day I change something in my bedroom and I would try to play more with my brothers and do some house chores. I feel really unsure about all the crisis happening around the world. I do have similarity between Anne Frank and her diary and mine but Anne's was back in the old days and I live in the 21st Century.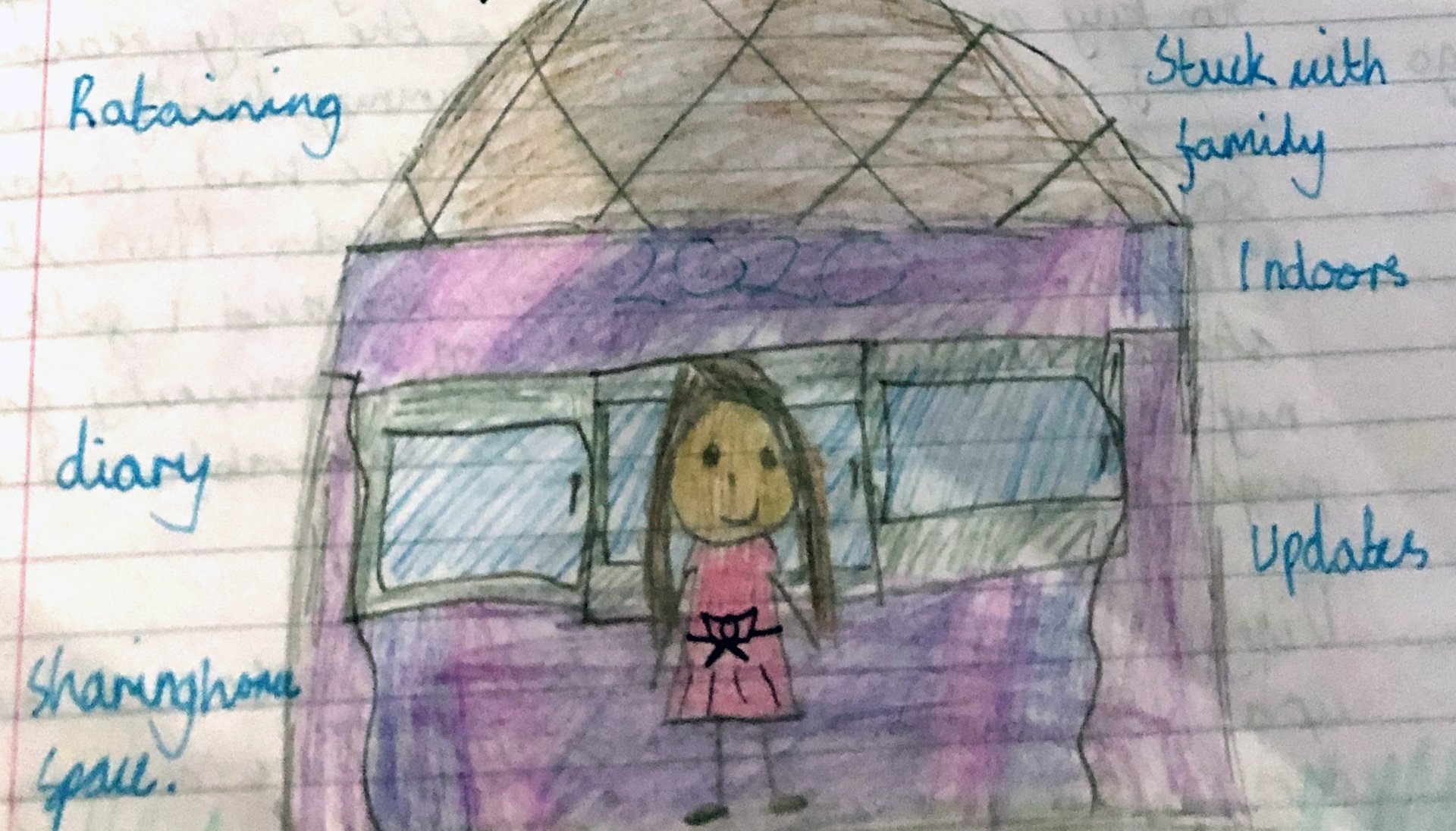 Fri 27th March 202
SCIENCE
Hey Diary...
Day 5 Lockdown - FRIDAY- I am a SPY
Experiment day
Today I will become a spy.
I created a spy kit using home essentials.
1. Sharpen a pencil to make lead powder.
2. Get a brush and coat your thumb in Lead powder and paint on paper.
Do the same on family.
Good Bye Diary!
Thur 26th March 2020
ROLE PLAY
Hi Diary...
Day 4 Lock down.
Making a den with my brother

Wed 25th March 2020
FAMILY
Hello Diary...
Day 3 of Lock down – Family Challenge on WhatsApp!
My Cousin Amirah from London set a competition where we have to learn 99 names of Allah. The competition date is on May 14th
See you bye and I'll tell you how I got on.
Tue 24th March 2020!
WATER FIGHT
Dear Diary,
Day 2 of Lockdown
I started my day with a healthy Breakfast. Next I watched some more tv, I am still feeling positive. I completed my home schooling, much shorter day than school. The sun is out, the weather is great so I played with water balloons in the garden. Splat!
Mon 23rd March 2020!
BAKING
Dear Diary...
Today it's Monday 23rd March 2020!
I am in Lockdown with my family - mum, dad and my two brothers what a NIGHTMARE! … hmm no school... hmm
We are now living in unprecedented times...
We are all out of our normal routines.
I have started my day with home schooling: 1 hour of English and 1 hour of Maths.
In the afternoon, I baked a chocolate concrete cake with custard as a treat... Yum Yum.