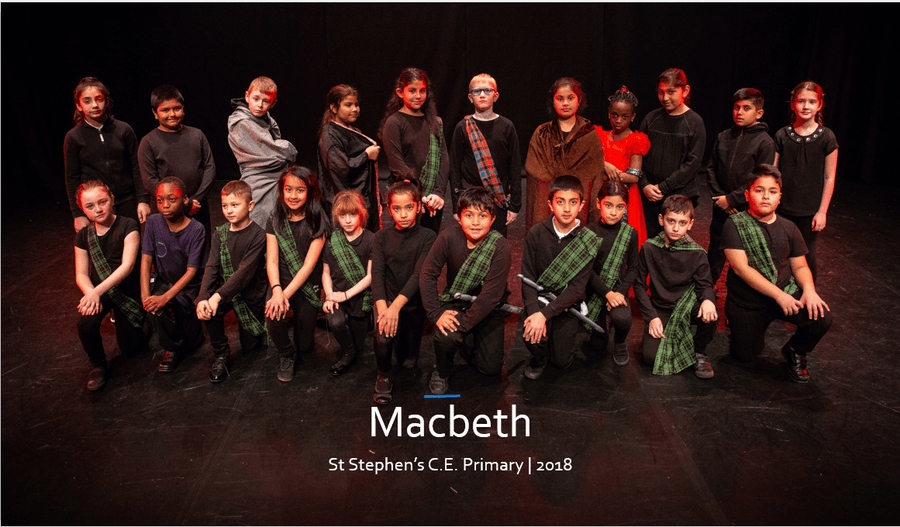 Year 5 Perform Macbeth
Our year 5 Macbeth cast made us extremely proud when they performed at the Alhambra Studio on 21st November 2018. A huge thank you to Luke Broughton who directed and produced the play and to Mr Calcraft for supporting the rehearsals and making sure everyone had their correct costumes. he also did a cracking job on the drums! Our Chair of governors was also present for the performance and wrote this:
Please pass on this on to the cast of Macbeth my warmest congratulations on a fine, spirited performance of the play. The whole company acted with verve and confidence, and the performance was without the hesitations that come when an actor is struggling for the next line, or is unsure of the next move. The production was fluent and the pace energetic. Imaginative ensemble work, especially when the witches were on stage, created memorable moments, and especially I shall remember the leaping flames of the cauldron as the witches vigorously danced and cast their scary spells. The supernatural was powerfully evoked. Strong individual performances from the actors in the lead parts brought the play fully to life, and every member of the cast produced enunciation that was very clear and well projected. I could hear every word.
Mrs Joyce Simpson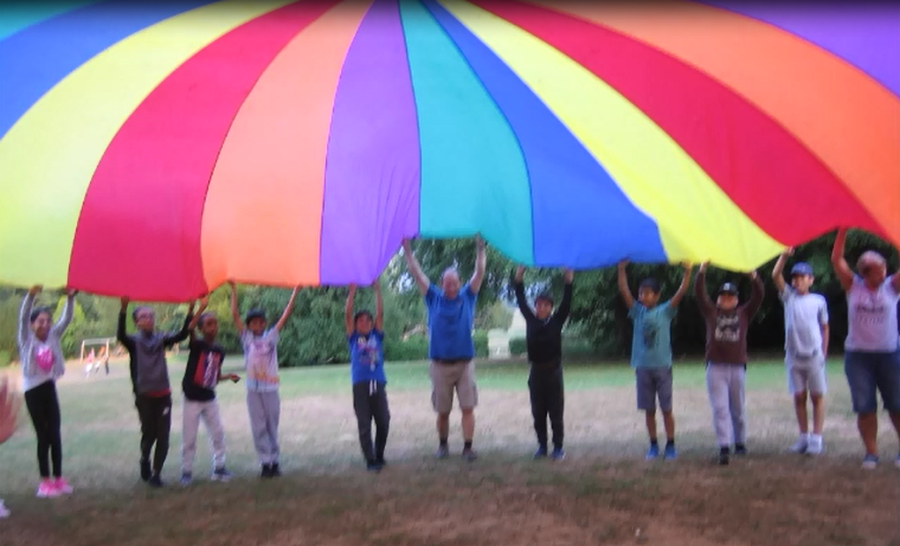 Year 5 residential trip to Ingleborough Hall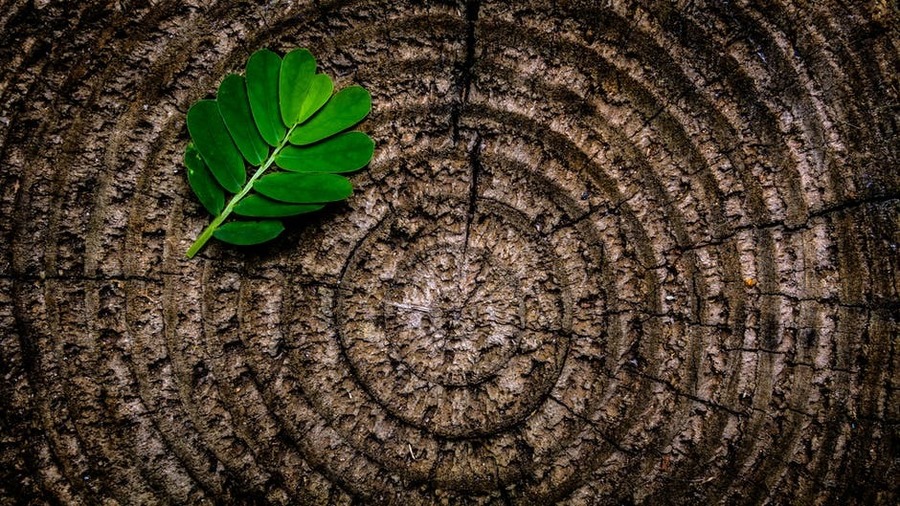 Yorkshire Sculpture Park
After learning about sculptures in Art, Year One and Two really wanted to see lots of different sculptures by various artists so a visit to the Yorkshire Sculpture Park was planned. We looked around the Sculpture Park where we saw a variety of sculptures including the hanging trees by the local sculptor Andy Goldsworthy. Great fun was had by all!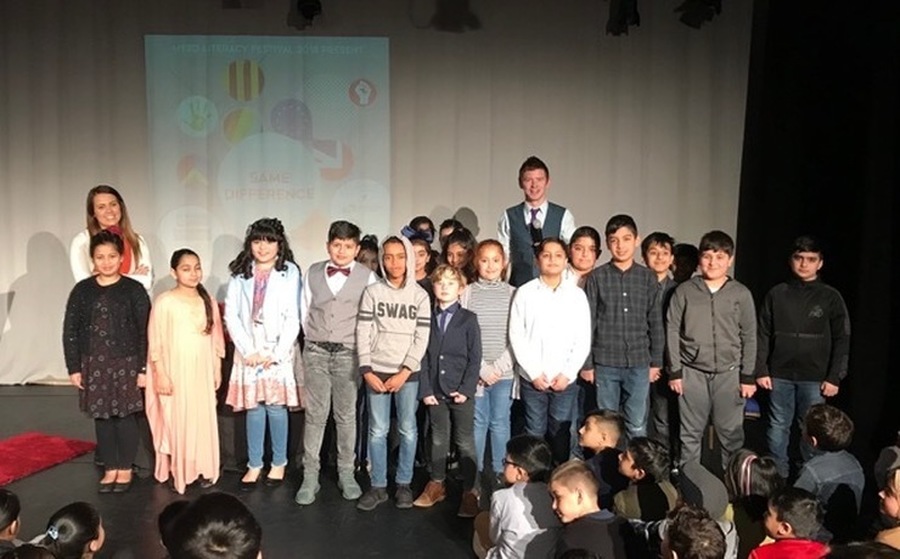 Year 5 Shakespeare Event
Well done to the our Year 5 Shakespeare cast who attended an 'Oscar' style ceremony to celebrate their fantastic performance of Romeo and Juliet. We are very proud of all of them.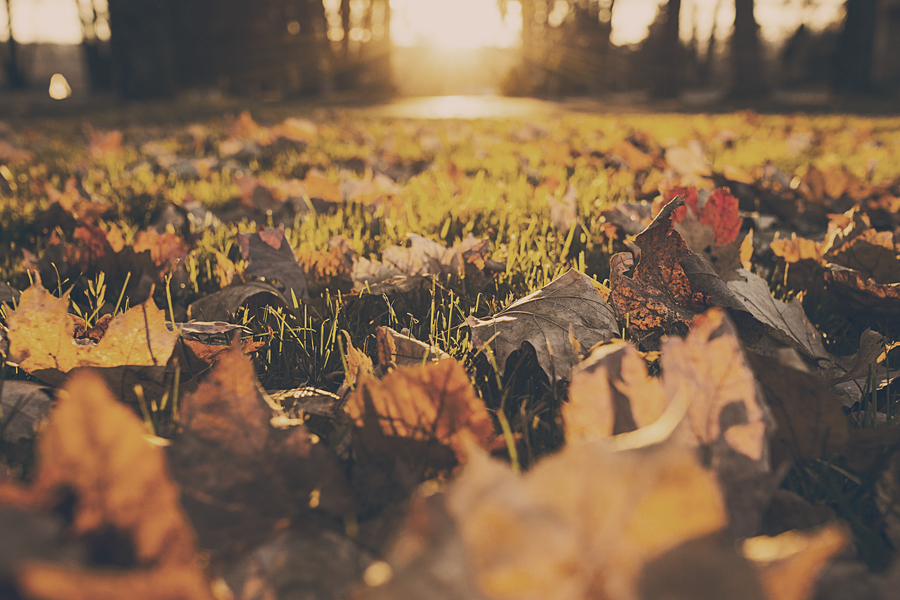 Weavers visited Judy Woods
Weavers went to Judy Woods as part of their Autumn Topic. We looked for signs of Autumn and counted leaves.
Then we collected sticks and threw them into the stream to watch them from the footbridge.
Finally we explored the Woodland Area climbing the tree stumps.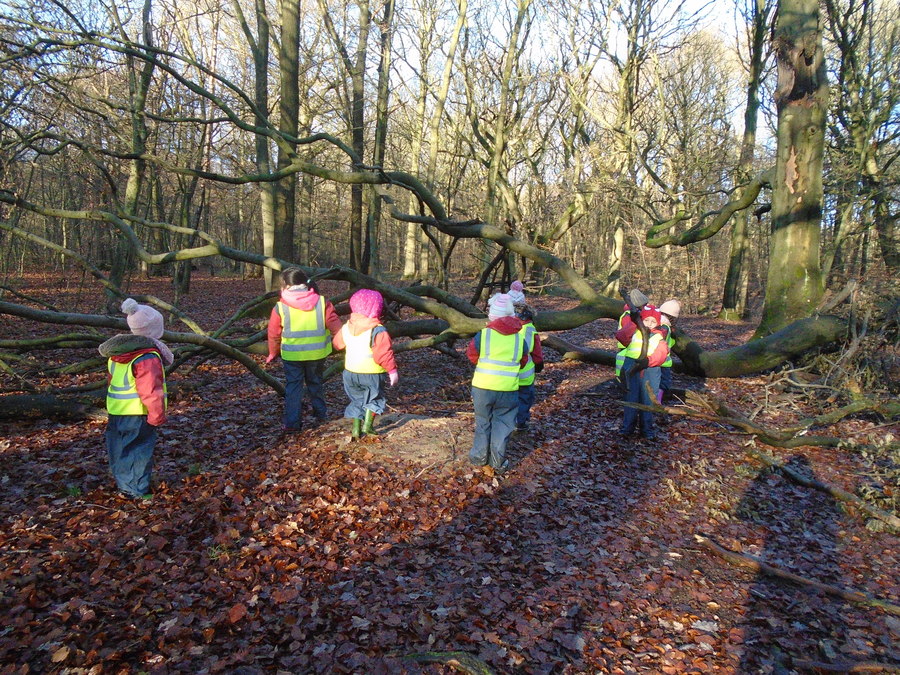 Judy Woods
Last week the Reception class children went in the minibus to Judy woods on a hunt for Stick Man and his family tree home. Although it was a very cold day, we wrapped up warm and had fun walking through the autumn leaves and squelchy mud. We avoided dogs and played pooh-sticks just as the children in the story of Stick Man had done. We climbed over fallen trees and explored an abandoned shelter. We finally found what we thought might be Stick Man's family tree and then Stick Man asleep in the leaves!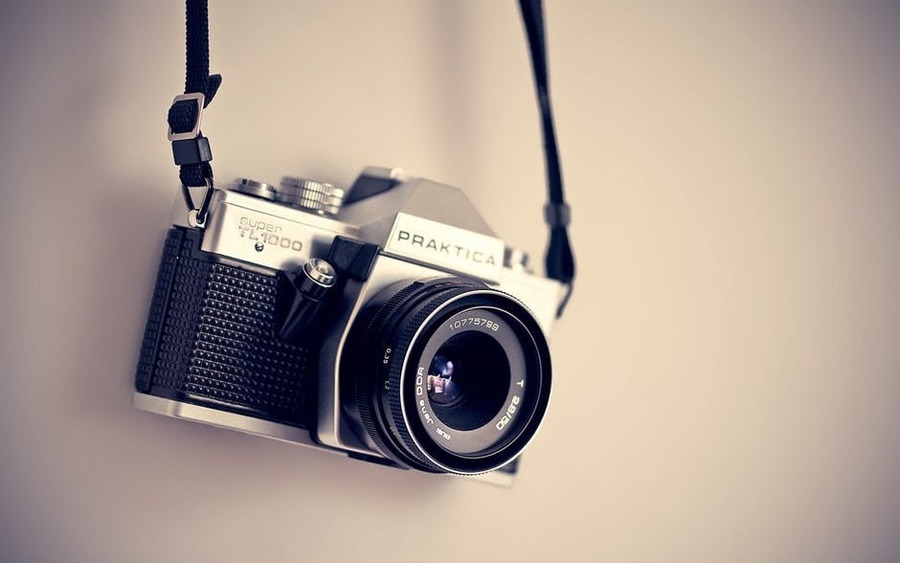 Tuesday 7th November
Today both classes from reception are featured in the Telegraph and Argus.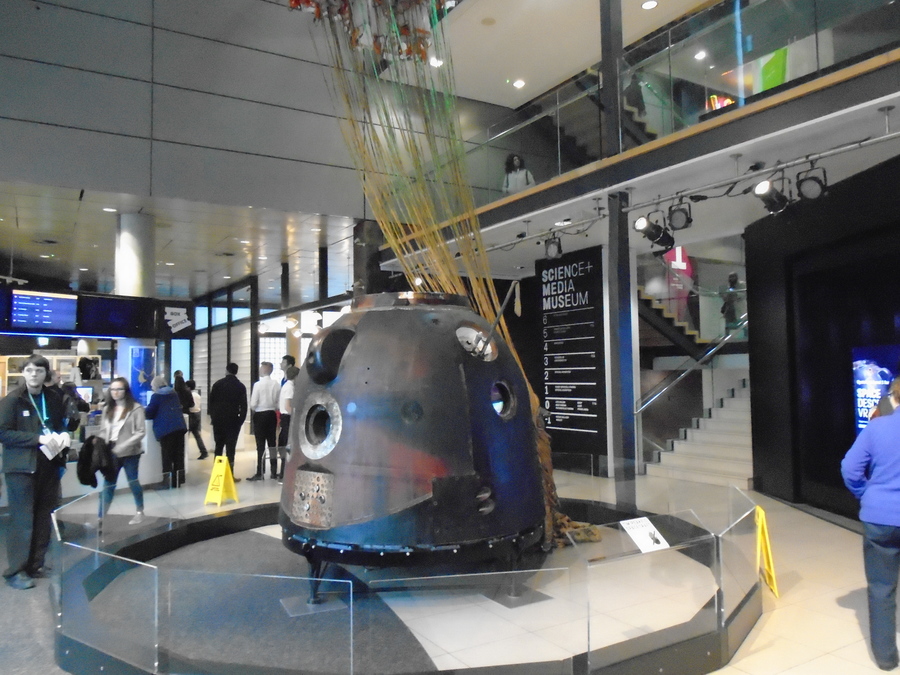 As part of their Space topic, Year 5 had the exciting opportunity to visit Bradford Media Museum who have been hosts to Tim Peake's Soyuz spacecraft. They were able to get up close and personal with the crew of the international space station when they watched the amazing 3D film at the IMAX. This was followed by an 'explosion of a work shop' where they learnt all about the gases forming some of the other incredible planets in our solar system. A great day was had by all.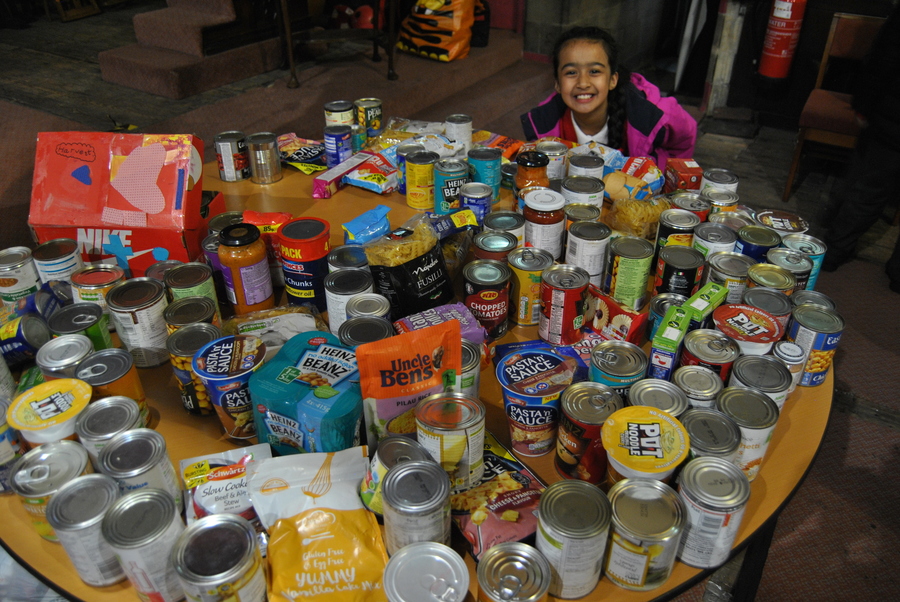 Harvest Festival
The school joined together and celebrated Harvest Festival at St Stephen's Church. Years 3 and 4 performed a play and put on a beautiful production including a thought provoking PowerPoint presentation and poetry reading.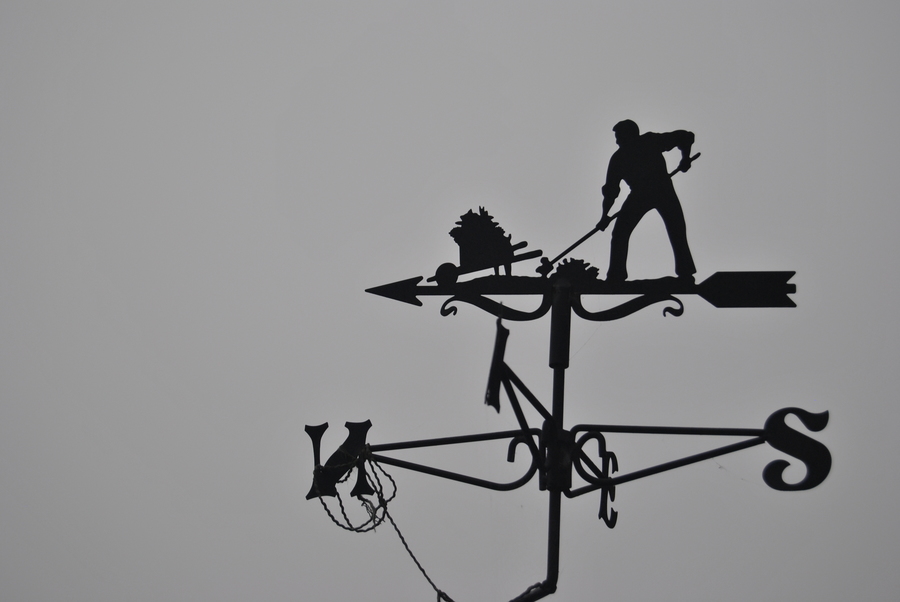 This week the outside area including the pond has been transformed with the help from volunteers, Mrs Powell and the council!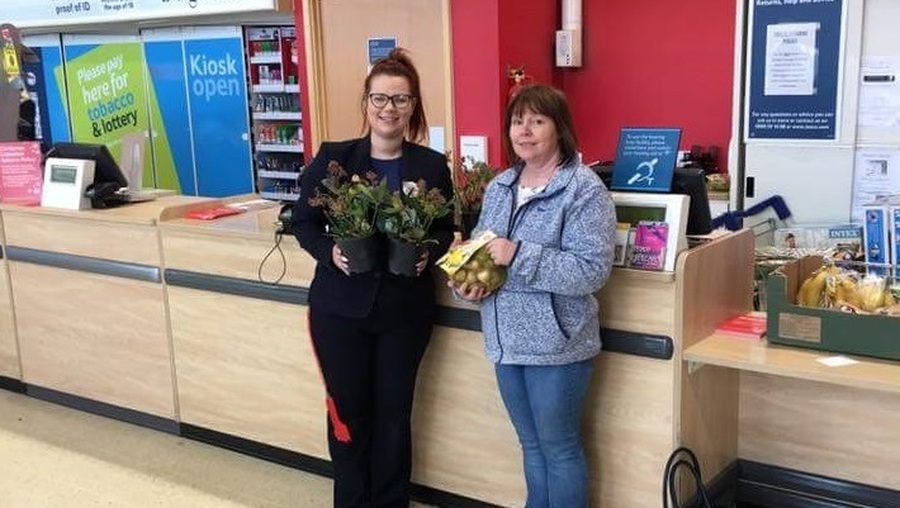 St Stephen's Pond
We are sprucing up our pond area next week for the Beautiful BD5 environment week. St Stephen's have greatly received gravel, plants, bulbs and paint all donated from different companies. Mrs Powell will be joining forces with parents and the council to empty the pond and refill it, lay gravel and plant bulbs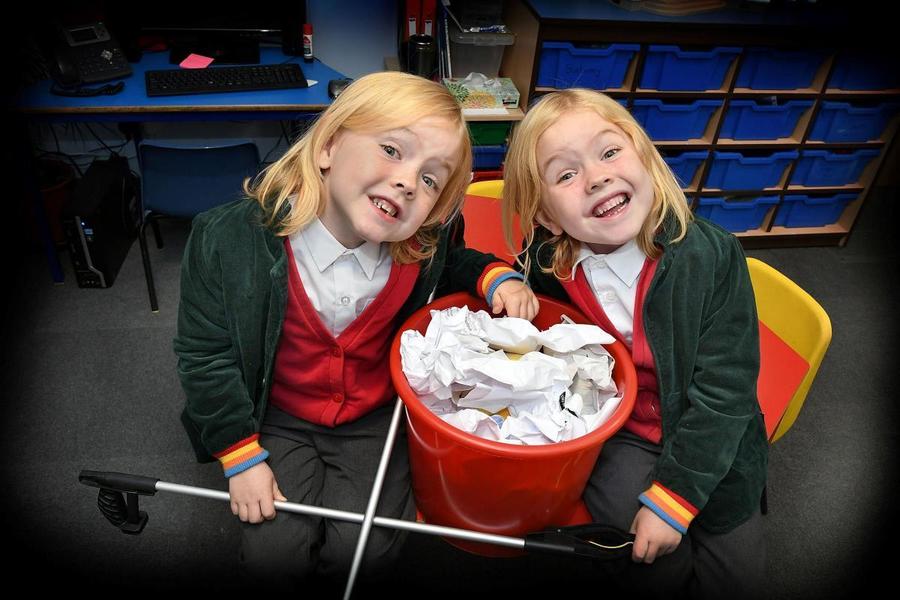 Keeping School Rubbish Free
Two pupils have turned into litter-picking heroes at our school after getting fed up with the amount of rubbish in the playground. The boys have even featured in the T&A.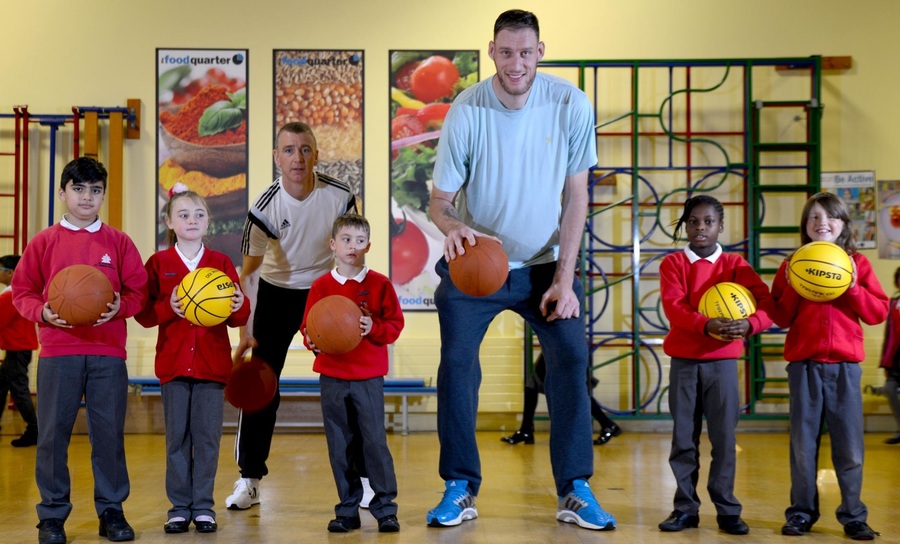 Wednesday 13th September
The children had a visit from the tallest basketball player in the world, standing at nearly 7ft 8 inches tall! Paul Sturgess used to play for the Harlem Globe Trotters, but now he is showing children his basketball skills and sending out the important message of keeping healthy.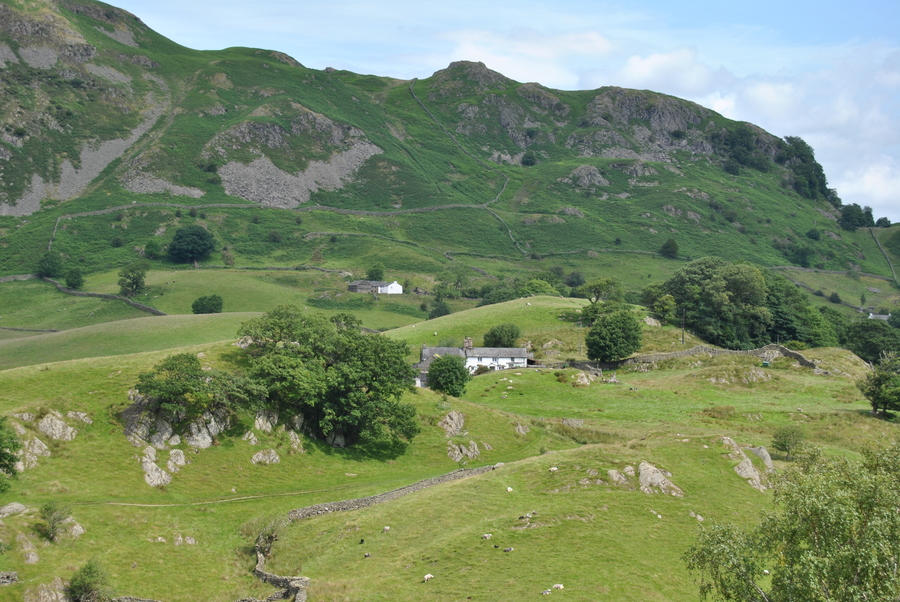 Tuesday 11th - Friday 16th July
The Year 6 residential to Ambleside had the best weather we've ever had. It certainly made the activities more pleasurable. This year we challenged ourselves to canoeing on Lake Windermere, gill scrambling, abseiling and climbing. We also visited Brockhole and took part in orienteering and the children played in a massive playground to end the day. They had chips in Ambleside as a treat from the staff for giving themselves challenges and succeeding. Overall a fantastic trip and one that we hope they will remember for the rest of their lives.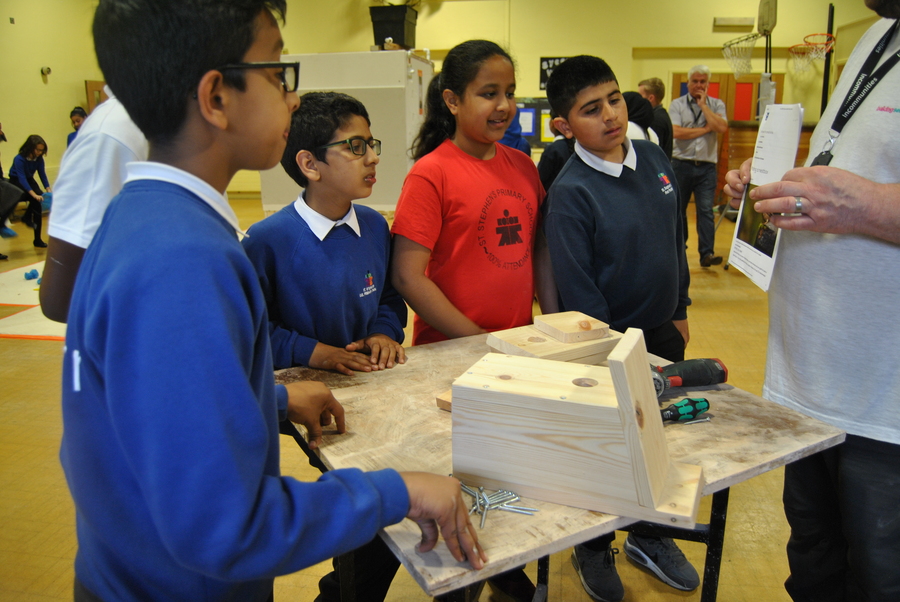 Thursday 22nd June
As part of the Aspire project, year 6 have taken part in a workshop led by 'In Communities.' This gave the children a taster of different trades offered by this company. The children had the opportunity to try plumbing, joinery and plastering.
Turns out we have some talented and skillful children in these areas!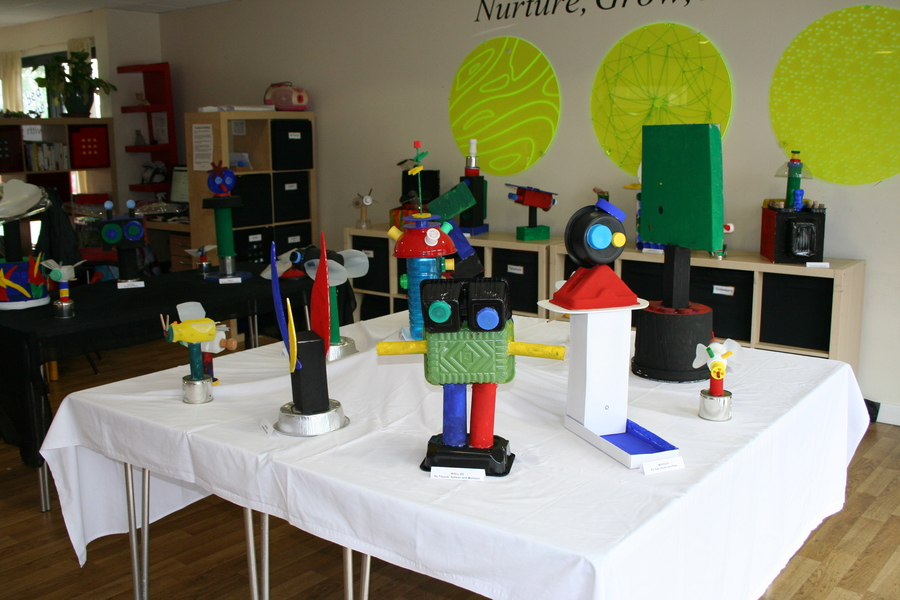 Tuesday 20th June
Year 4 have been working with artist Sian Hodson creating sculptures from recycled materials. Children studied Spanish artist Miro and based their sculptures around this.
On Tuesday we held an art exhibition in the Qube to showcase and celebrate the children's work.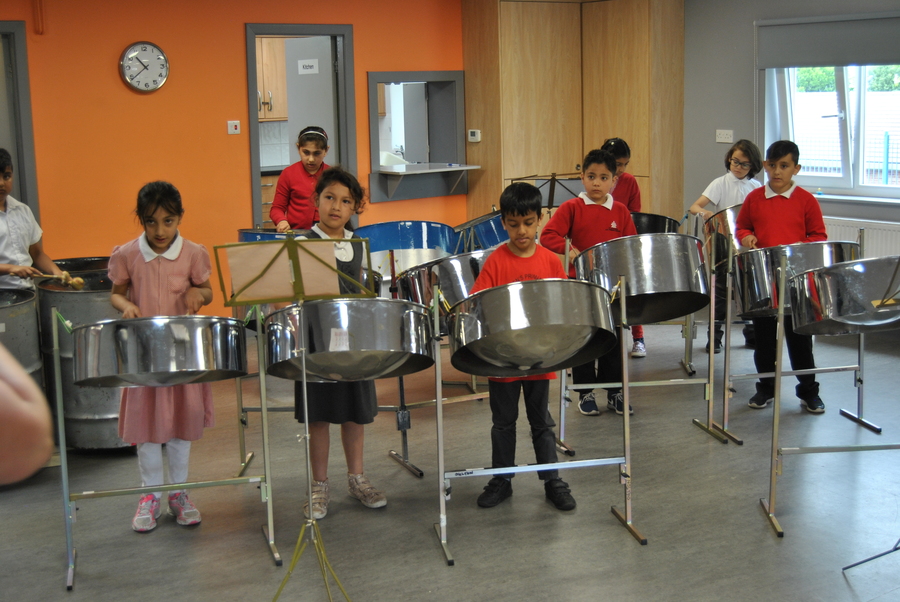 Thursday 15th & 16th June
On Thursday the 15th and Friday the 16th, children at St. Stephen's were lucky enough to have a steel pan expert visit the school! Every child in Key Stage 2 had an hour long steel pan workshop, within which they had the opportunity to play the steel pans, djembes and chime bars, whilst Key Stage 1 children also had a singing and music workshop.
The steel pan and singing workshops were led by none other then Mrs. W. Thorpe - Mr. Thorpe's mum!
She had very kindly come to visit our school to share her expertise in a very rare and magical musical field! The children had a great time and thoroughly enjoyed themselves - so much so that we are already trying to organise for Mrs. Thorpe to come back to St. Stephen's next year! However, it wasn't only the children that had a great time, the staff did too! After school on the Thursday, staff were also lucky enough to have a steel pan workshop, in which they too played lots of well known songs and made some beautiful noises together!
Needless to say, every one at St. Stephen's had a great time learning to play the steel pans, and would like to say a huge thank you for Mrs. Thorpe - so - THANK YOU MRS THORPE!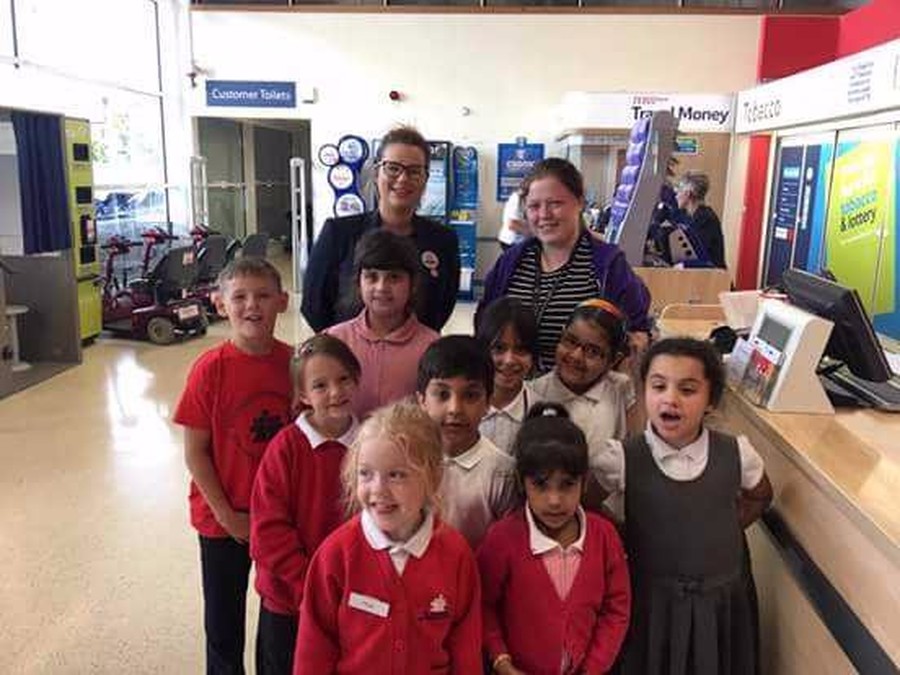 Thursday 15th June
A small group of children went on a trip to Tesco to thank them. Tesco kindly donates a box full of fruit on a weekly basis for the children to enjoy in the Woodlands room if they are feeling a little bit hungry.
Monday 12th June
Year 1 children were visited by a pirate!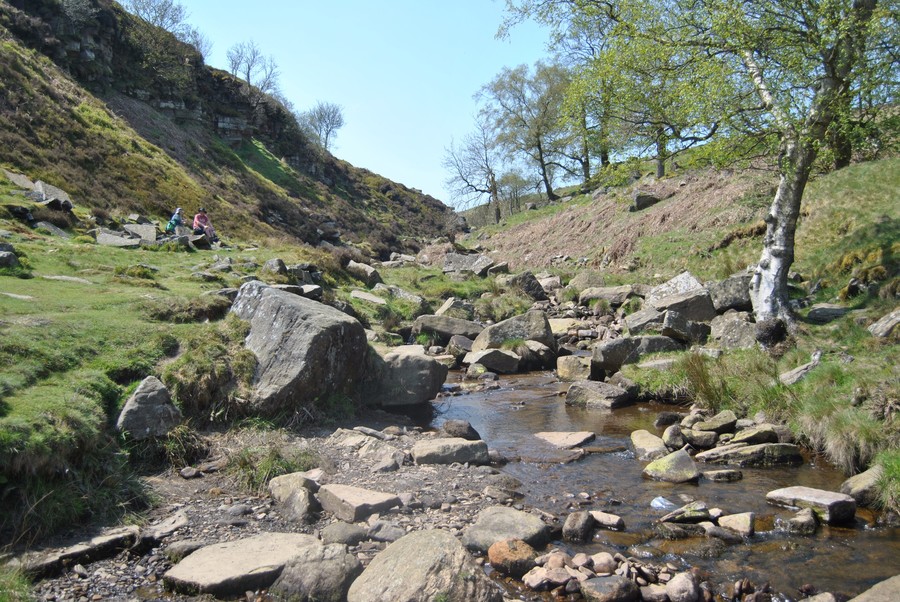 Friday 12th April
Children of year 3 visited Haworth on a 3 day residential trip. They explored Haworth's village, shops, churches and parks.
They had the opportunity to paint pottery at Cobles and Clay and play in Funopolis
To read the full story click here.
Friday 11th April
Children were seperated into their learning families and took part in todays eggcelent Easter activities!
Children designed and decorated Easter baskets, made yummy chocolate nests, created symbolic Easter crosses, took part in eggstravagant Easter themed treasure hunts, constructed Easter gardens and ate a hot cross bun or two.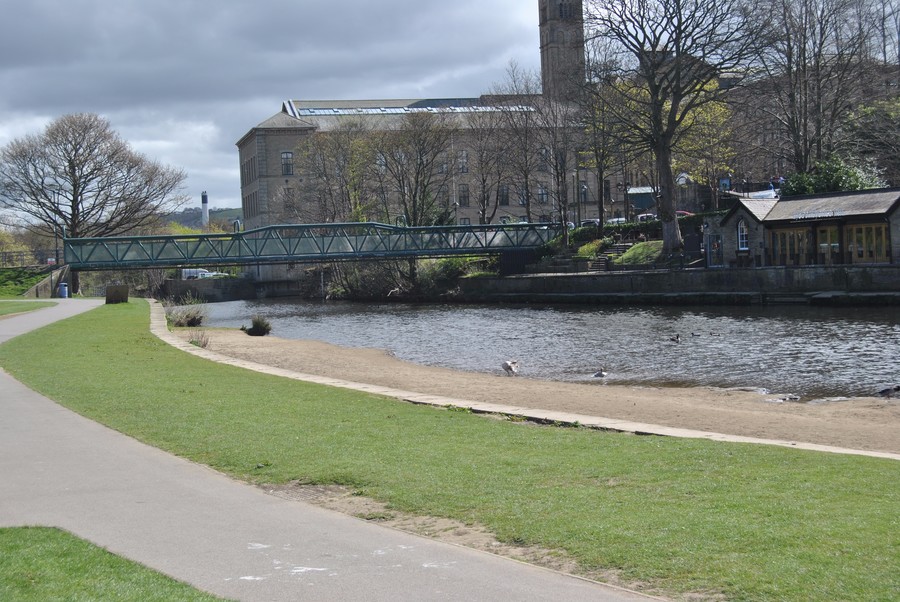 Monday 10th April
Both year 2 classes visited the historic village of Saltaire.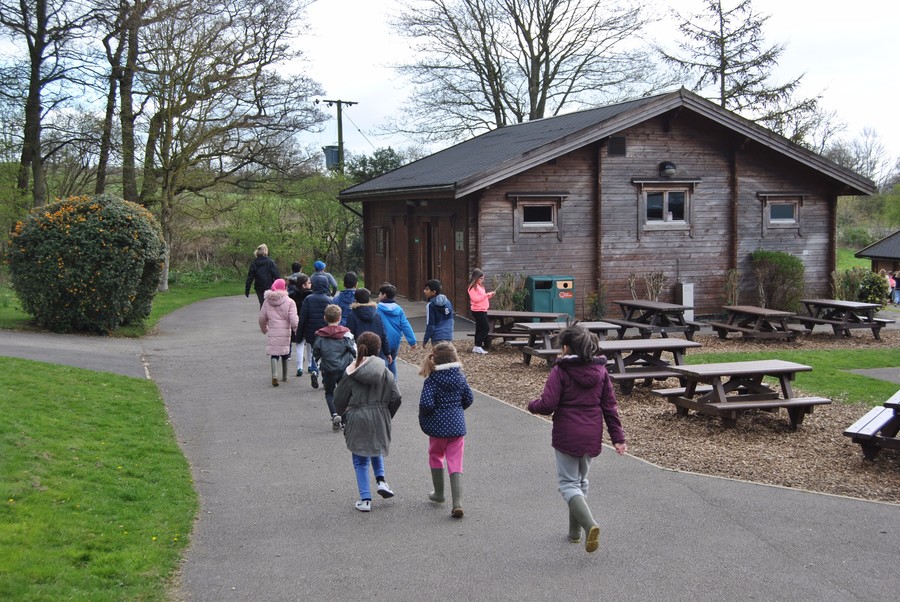 Wednesday 5th April
When we arrived at Nell Bank, we were greeted by the fantastic staff, led by Ally. After this, we were split into 2 groups to have a go at making fires, flour and baskets. Matt and Rachel showed us some Stong Age tools. In the afternoon we worked in groups to build our own dens. We had some time to play in the adventure playground, we had a brilliant time, but we were very tired!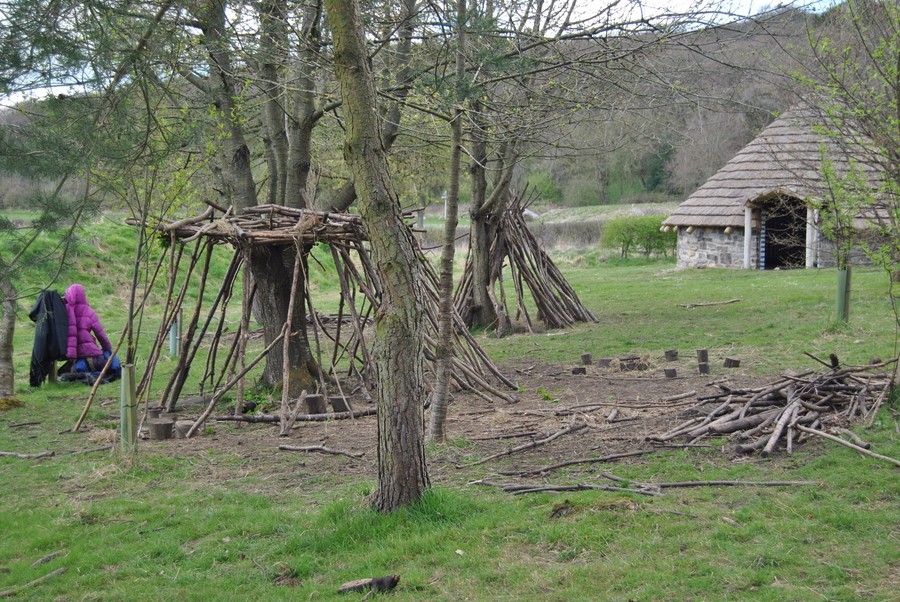 Friday 31st March
Last week Friday we visited Nell Bank and we had an amazing time! On arrival to Nell Bank we met with Rob and Ally who looked after us! Our theme for the day was all about survival. Ally and Rob taught us how we could survive on an island if we were shipwrecked! We learnt how to light fires using flint, make bowls from dry grass, make flour from seeds and even how to build shelters. We had so much fun on the day and to top off our amazing visit, we got to play on the HUGE climbing frame! Our journey back was just as great as we had songs sung to us by Miss Firth, Mr Calcraft and Miss Irish!
When we came back to school we made posters about our time at Nell Bank. We will be sending some of them to Ally and Rob to show our appreciation for allowing us to have such a great day!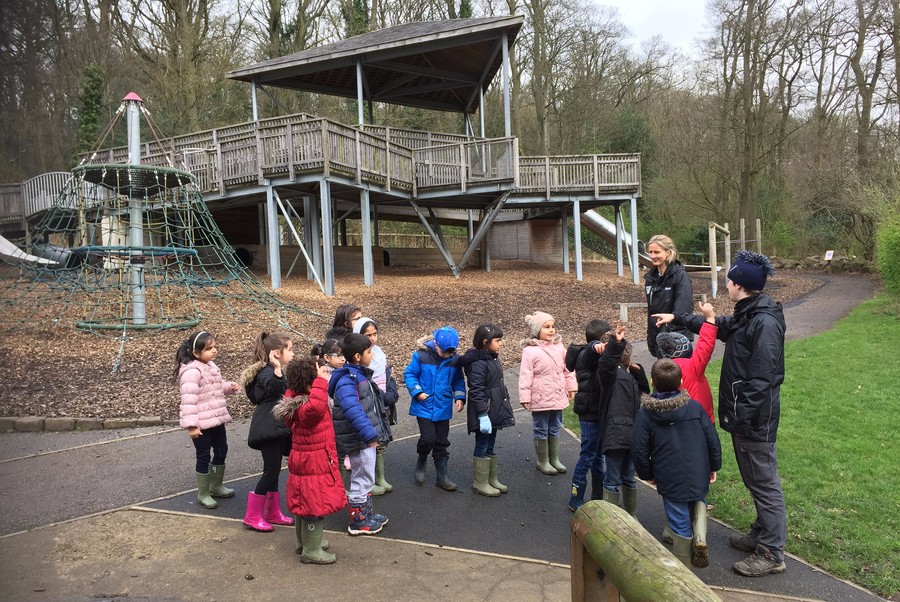 Thursday 30th March
Year 1 Hockney visited Nell Bank in Ilkley. We explored our 5 senses.
We went on a smell hunt with Badger; followed a blind-folded-Mole-maze using our sense of touch; hid from Owl in the willow trees as she used her sense of sight; and ran away from Weasel through the rabbit tunnel listening for danger. We explored natural habitats and had fun with the water play.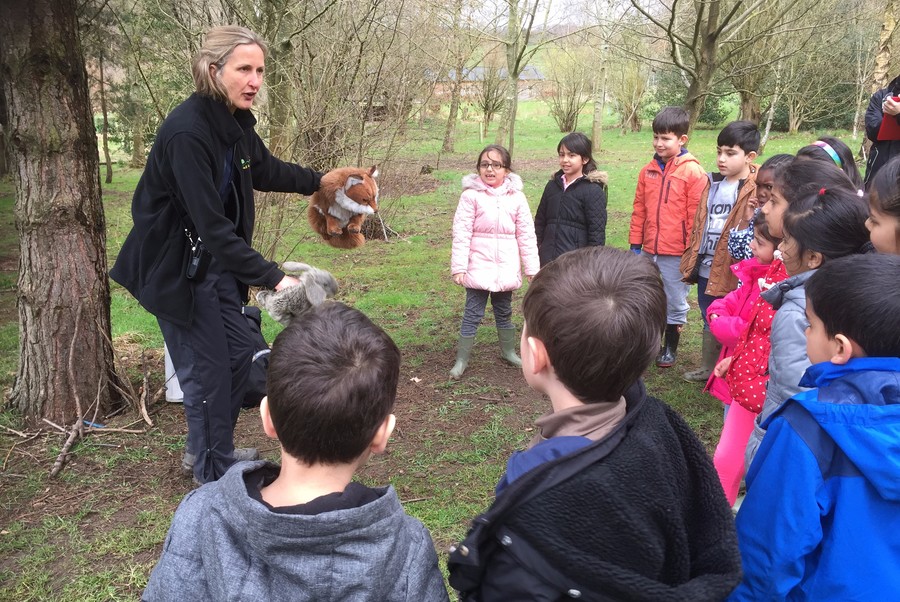 Wednesday 29th March
Year 1 Delius visited Nell Bank in Ilkley. We explored our 5 senses.
We went on a smell hunt with Badger; followed a blind-folded-Mole-maze using our sense of touch; hid from Owl in the willow trees as she used her sense of sight; and ran away from Weasel through the rabbit tunnel listening for danger. We explored natural habitats and had fun with the water play.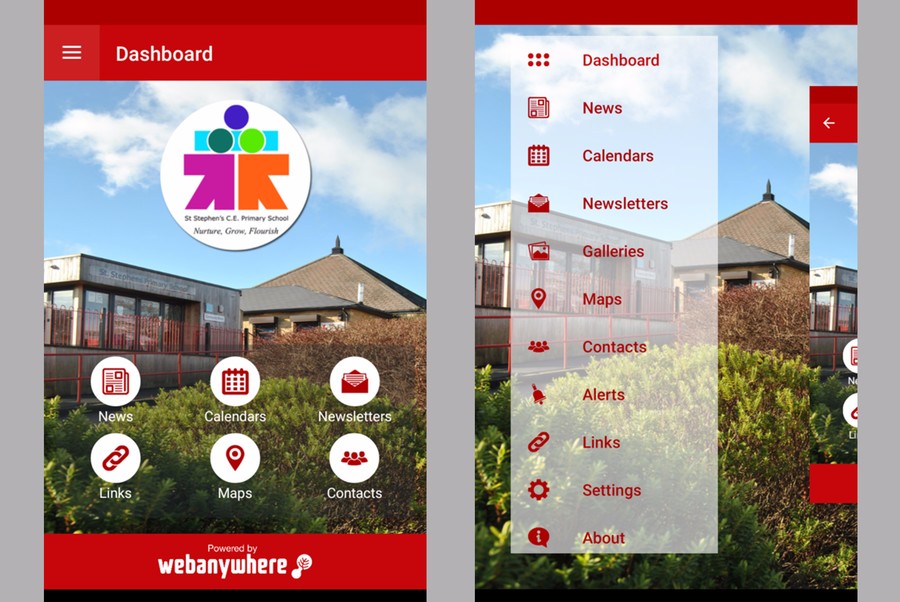 Monday 27th March
St Stephen's has a new mobile app!
Download now to receive the latest updates about school life. Use this app to view the latest school news, events and more, all updated regularly and available at your fingertips.

App features include:
• Notifications system, allowing you to stay connected.
• News feed, receive the latest school news stories direct to your device.
• Calendar view, to quickly see the latest events.
• Newsletters downloaded direct to your device.
• Galleries shared from the website to showcase school life.
• Maps to useful locations, with an option to trigger navigation.
• Contact information, including one touch dialling and emails.
• Alerts about important issues, such as school closures.
• Links to useful websites selected by the school.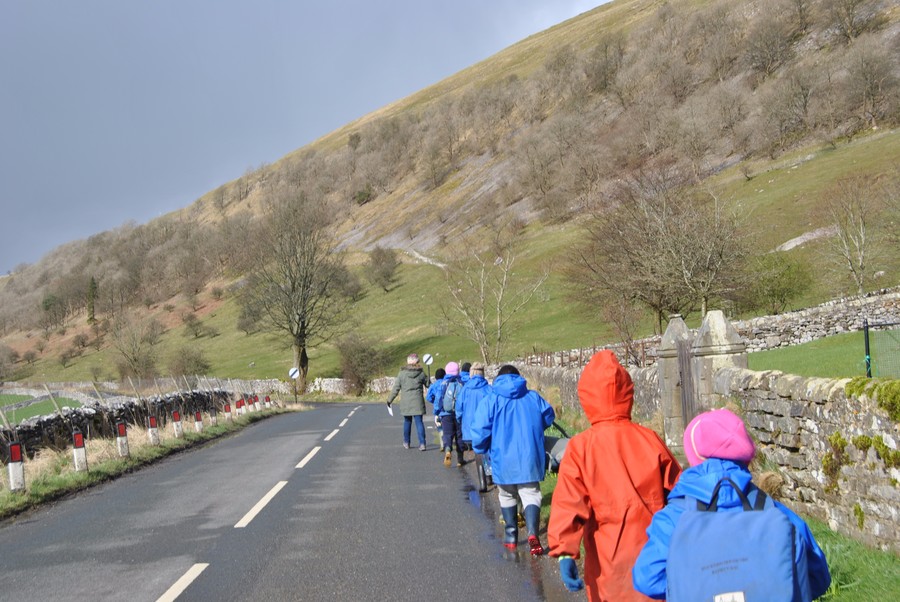 Tuesday 21st - Friday 24th March
We all took part in a variety of outdoor activities to promote team building, challenging ourselves and perseverance. These included caving, high and low ropes, The Buckden Challenge involving solving tasks as you walk through Buckden and Hubberholme, orienteering and a 3 mile walk.
The children also had to make their own beds, clear and set tables and generally look after themselves. We played games in the evening, had the St Stephen's Talent show and finished with hot chocolate and cake.
The children thoroughly enjoyed the experience and are already talking about the Year 6 residential to Ambleside.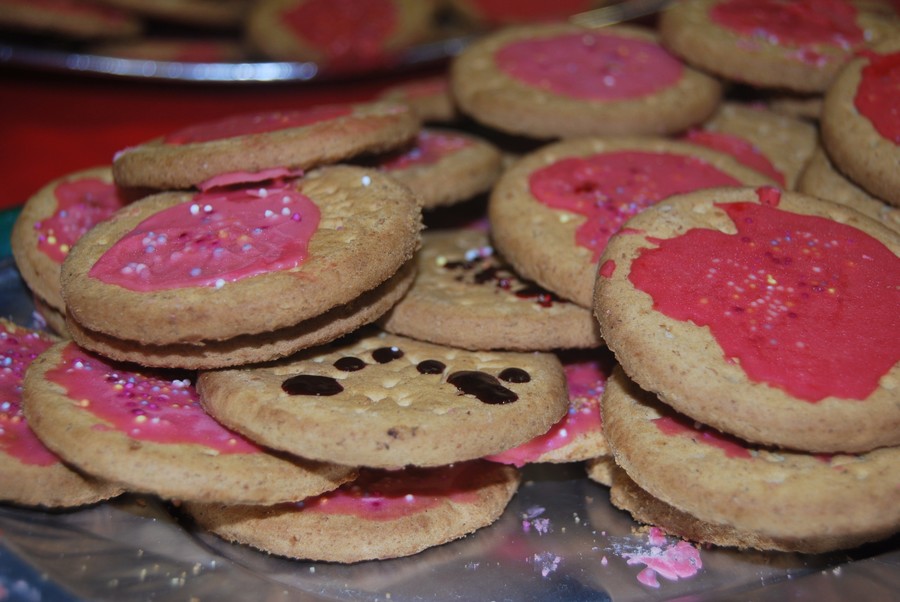 Friday 24th March
The school took part in raising money for Red Nose Day. Children and staff made buns and biscuits to sell.
We raised £294!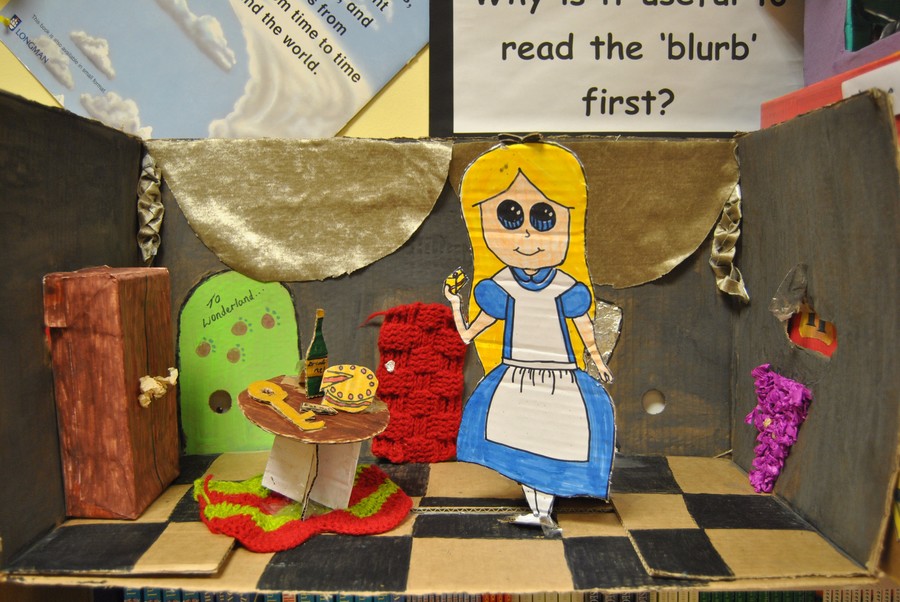 Thursday 2nd March
St Stephen's took part in World Book Day by dressing up as book characters. Children also entered a 'book in a box' competition where they had to theme a box on their favourite book.