1)
This was our final week in the Forest. Mr Scott allowed us to spend the whole day there so we made the most of it.
The girls spent most of the day finishing their shelter, from the previous week. It was brilliant! They had a sleeping area and even managed a dining room complete with table and chairs.
The boys meanwhile set about carving woodland animals out of branches. A child made an impressive fox!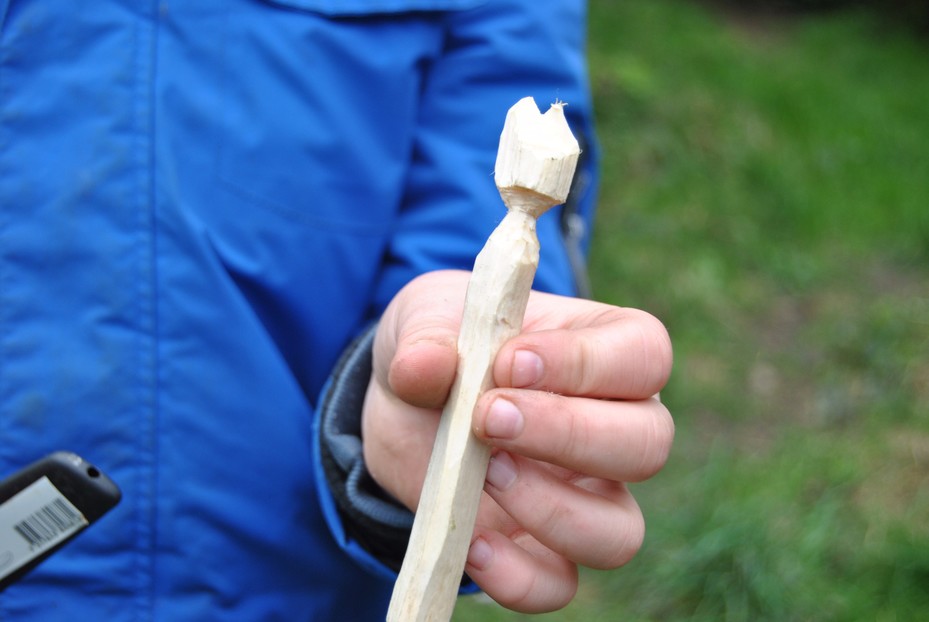 2)
After all this fun it was time for dinner. Miss Saleem, with the help of some of the boys, made a permanent fire. This was used to cook our feast. Chicken, bread, waffles, marshmallows, popcorn and hot chocolate.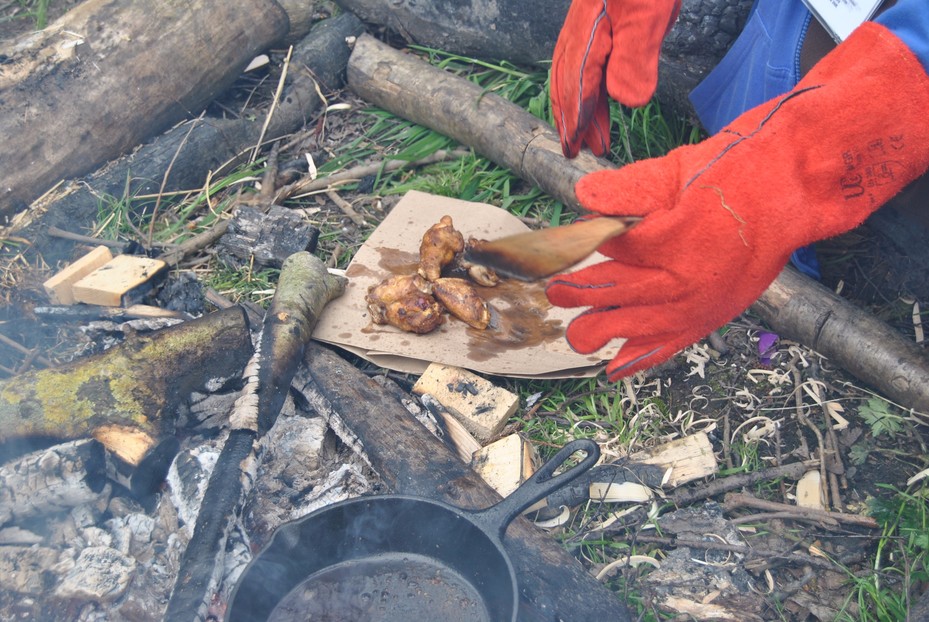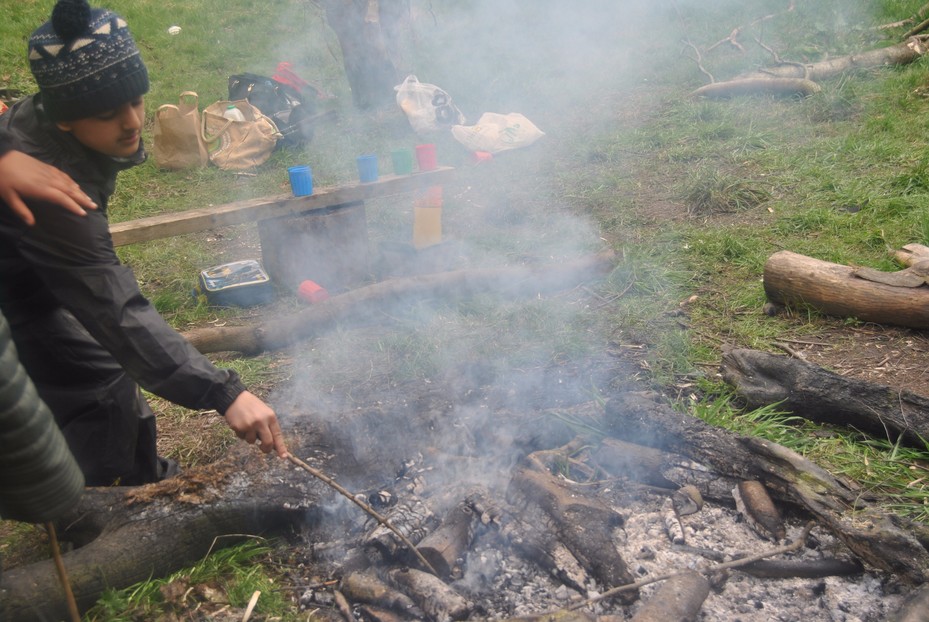 3)
The rest of the afternoon was spent playing games. The boys invented a game called "Tree Hee" which was a game of skill using a ball and a tyre, that we found in the woods.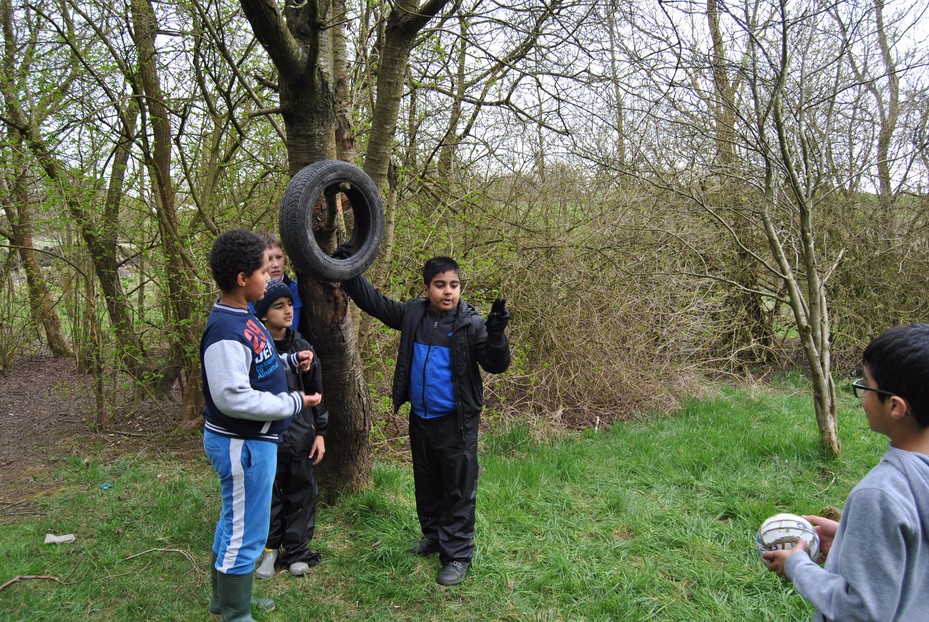 Mr Calcraft tried out a new hair style, with the help of some of the children.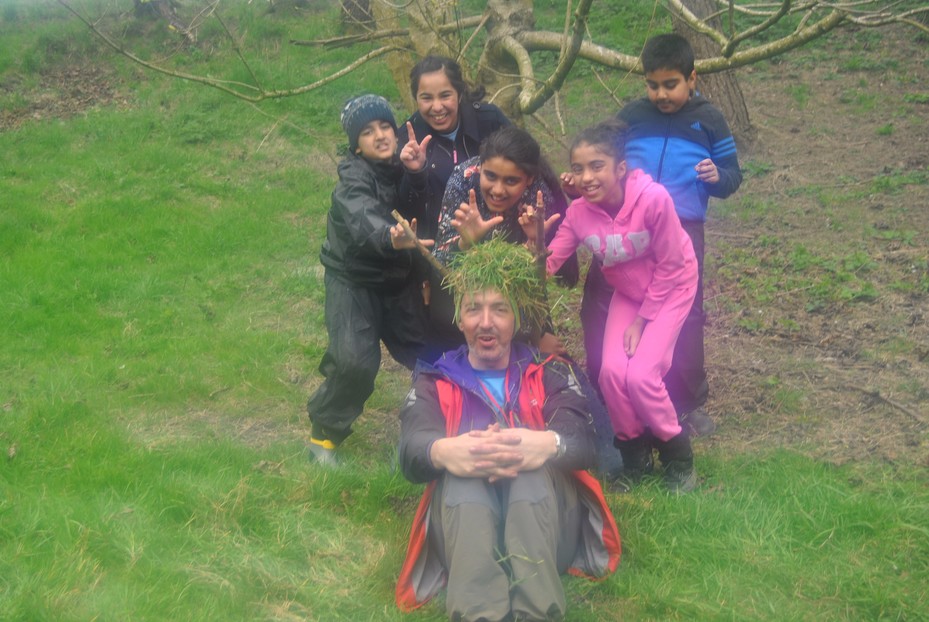 4)
After all this fun it was sad when we had to go home. We all look forward to coming back next term and seeing how the forest has changed.