1)
This weeks theme was Natural shelters and Swings.
The boys had wanted to build their own swing for a couple of weeks, since our trip to Judy Woods. Now was their chance. They located a suitable tree and removed all the overhanging branches. They even found an old car tyre.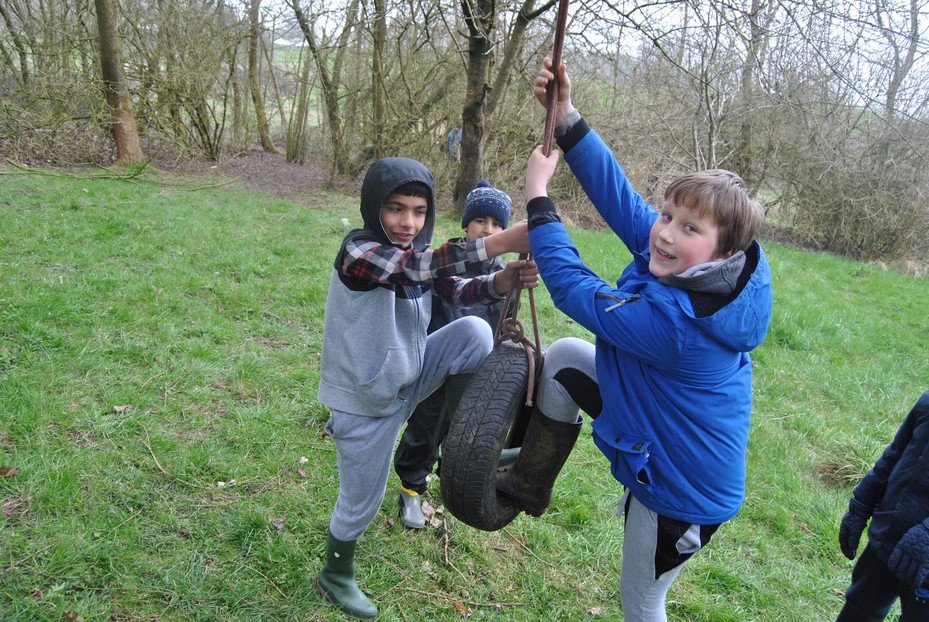 The result was amazing. One epic rope-swing that could even support Mr Calcraft's weight!!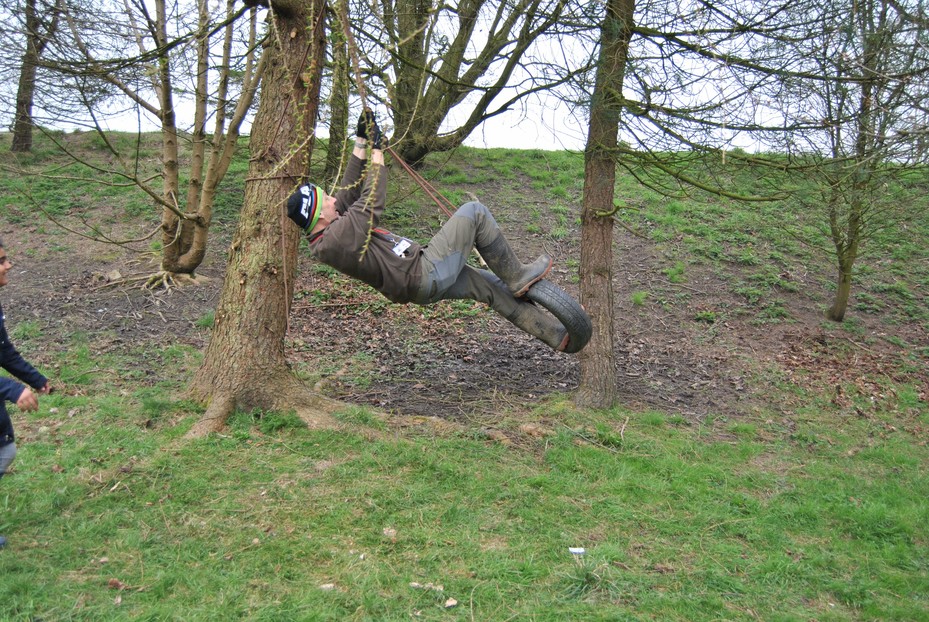 2)
While the boys got to grips with knots and risk assessments the girls made a natural shelter, using branches and twigs.
This involved the use of some very sharp tools. The girls were very careful and listened to instructions from Woody.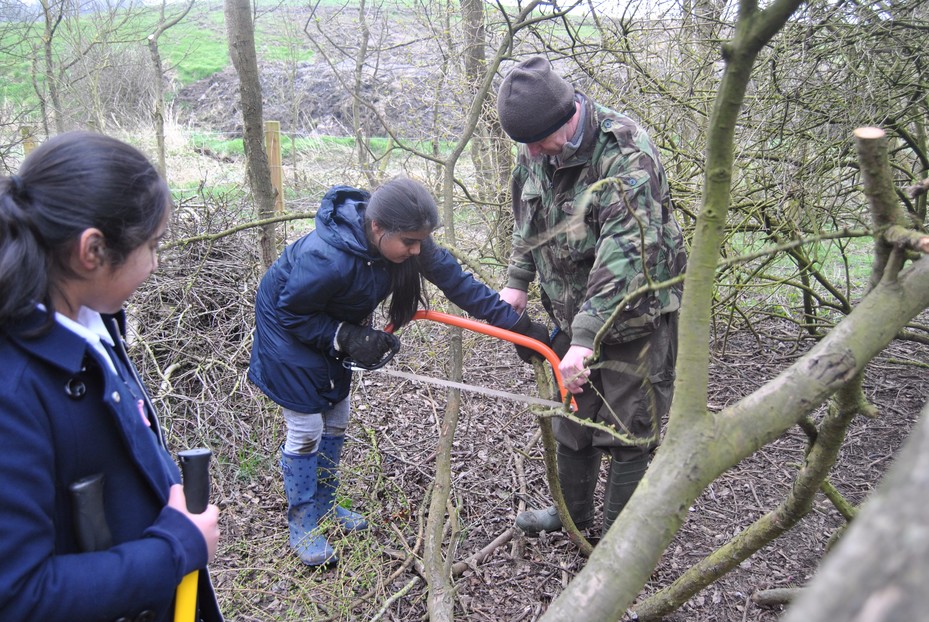 The task was huge so we decided that next week we would spend all day finishing it off.
3)
The girls also got a go on the rope-swing too.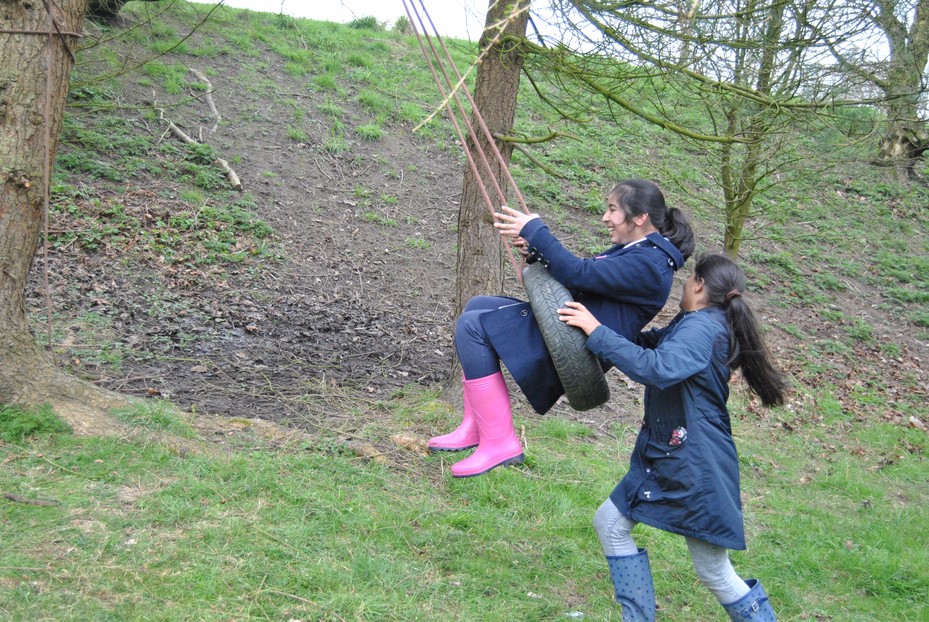 After all the hard work we reflected on our day. We even had time to make some natural artwork