1) After last weeks reflection time we had decided to build a camp fire and toast marshmallows. Mr Calcraft showed the children how to make a fire using a flint. This was qute hard, but eventualy we managed to make a small fire.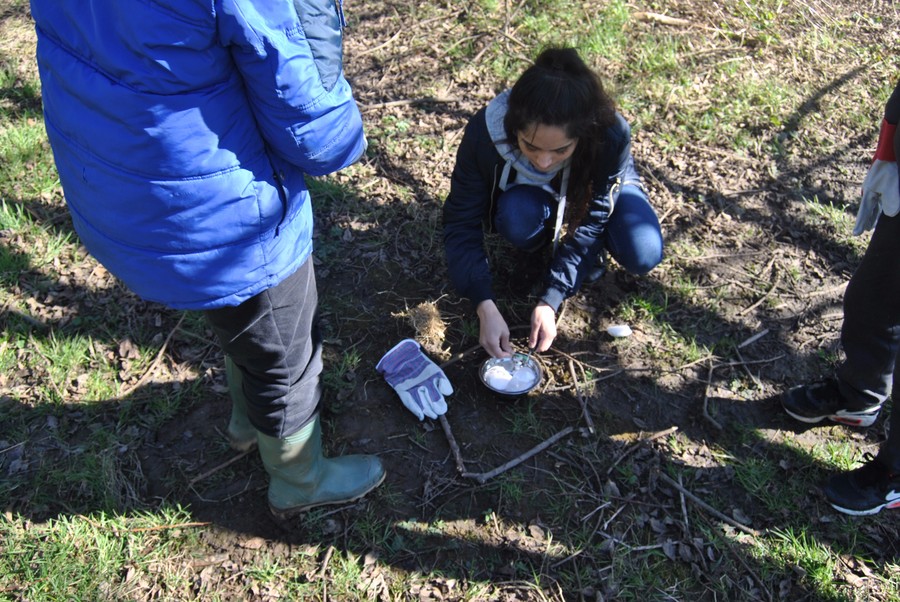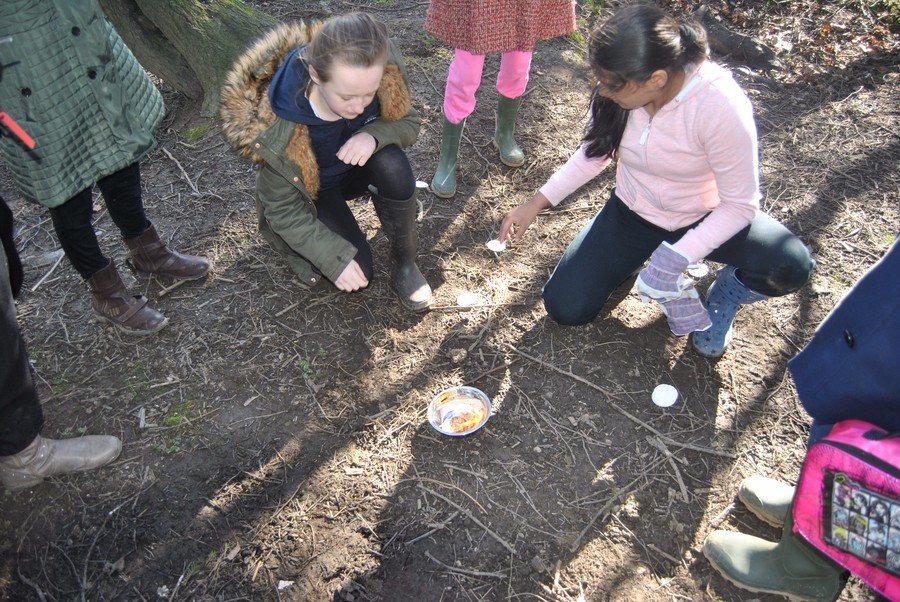 2) We then had to make a bigger fire. The children collected fire wood. Some of the logs were too big so we had to chop them down using bowsaws. The children worked well together and soon we had enough to start a fire.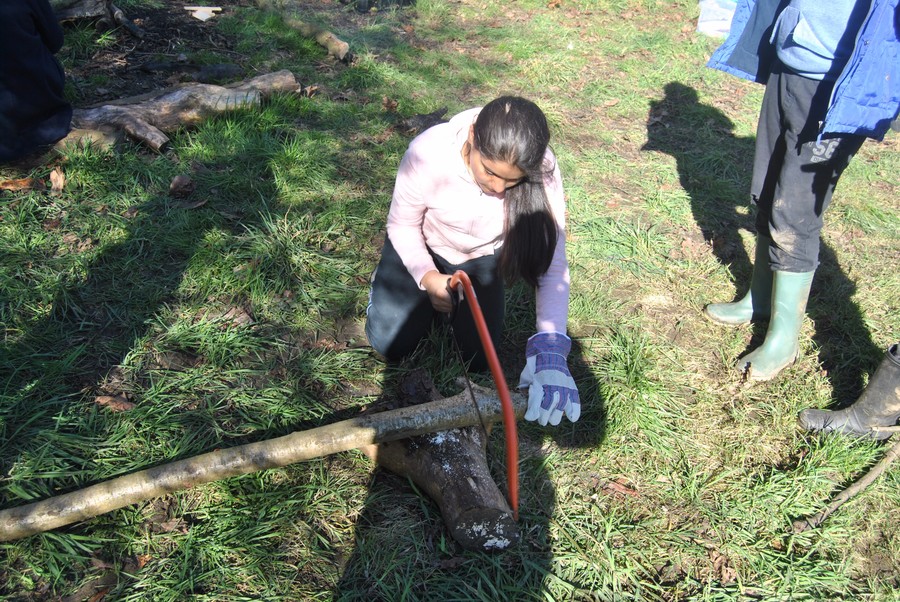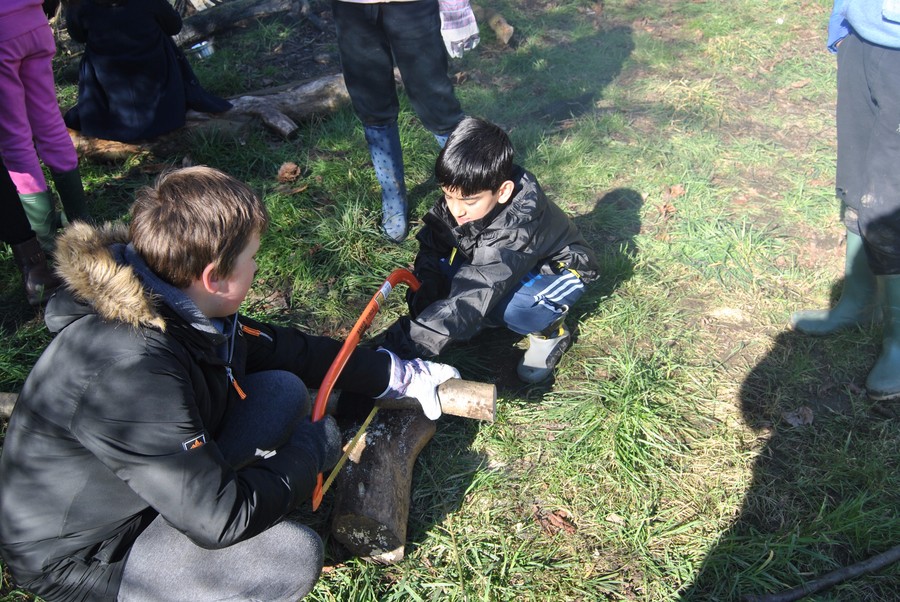 3) We soon had a roaring fire, we listened to the gentle strum of the guitar whilst toasting marshmallows.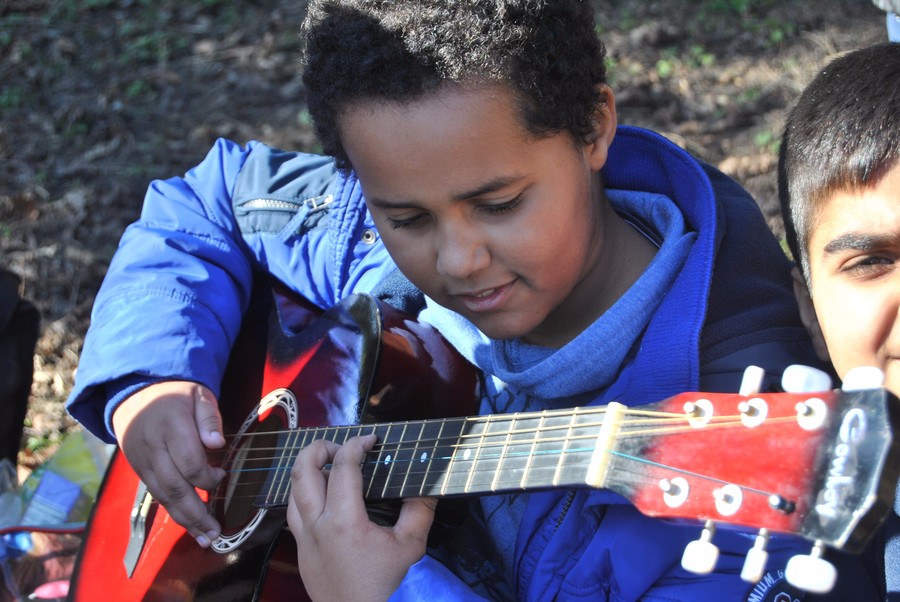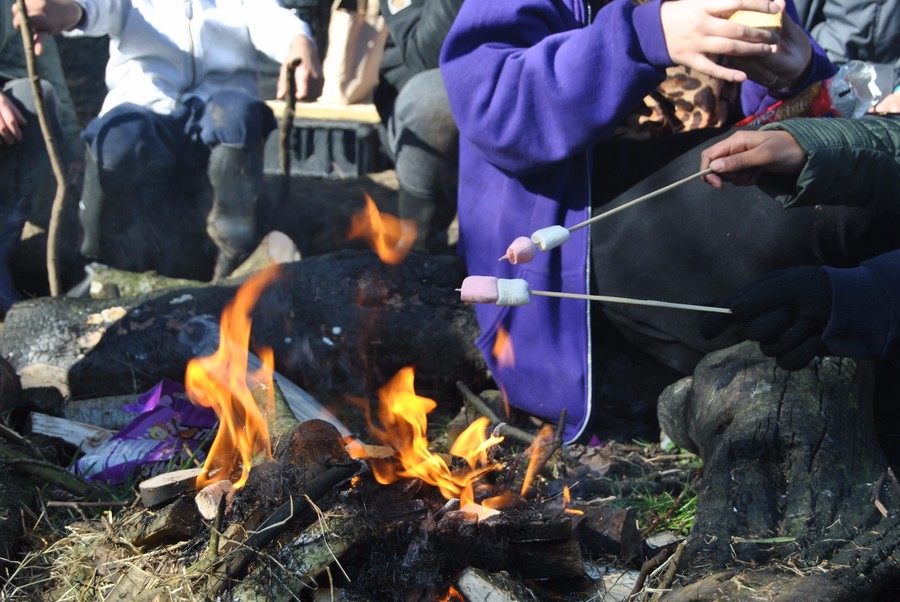 4) After a spot of tree climbing we made some popcorn and drank hot chocolate that Mr Calcraft made in a Kelly Kettle.